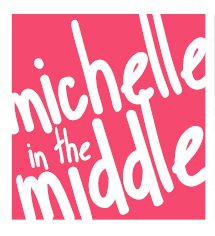 "At the bullying conference, I will share proactive tools that can make teens feel more confident and less susceptible to bullying and other social stresses of middle school," Michelle Icard, MichelleintheMiddle.com
Charlotte, NC (PRWEB) December 17, 2012
MichelleintheMiddle.com announced today that Michelle Icard, middle school teen expert and creator of the popular parenting advice blog, will lead a roundtable discussion during the January 16 luncheon at the upcoming bullying symposium, "Stand Up to Bullying." She will also lead a breakout seminar that afternoon entitled "Middle School Madness."
The symposium is a two-day event in Charlotte, NC sponsored by Joined in Education, January 15 and 16, 2013. The keynote speaker for the event is Lee Hirsch, director of the documentary, "The Bully Project." The symposium is designed to educate and rally the community to help alleviate bullying.
At the roundtable discussion, Icard will present and discuss "Making Middle School Nicer: Creating a Culture of Positive Social Leadership." Icard will point to research from a 2011 Department of Justice survey on bullying showing the importance of positive learning environments on academic achievement. She will also discuss her social skills-building approaches for teens that the DOJ recommends as necessary in antibullying efforts. These skills are taught in her school and summer camp social education curriculum, Athena's Path and Hero's Pursuit.
During her afternoon seminar, Icard will help make sense of what's going on in the brains and the social lives of middle school teens. Points of her discussion will be:

the importance of resilience in middle school and how to build that in teens
the number one fear of middle schoolers and how parents and teachers can help
communication, motivation and discipline – what works and what doesn't
how to teach teens to be their own problem solvers and how that helps them defend against bulling.
Icard resides in Charlotte. Her programs operate throughout the community, and in five states. Her addition to the Symposium program offers an experienced viewpoint on the local bullying situation, as well as an example of social education programs that work in the schools to teach young teens how solve their own problems and lead their own lives.
"I"m happy to help our community address the bullying problem that wreaks havoc on the fragile emotions of young teens. I will highlight some proactive tools that can make middle school teens feel more confident and less susceptible to bullying and other social stresses of middle school."
About Michelle in the Middle: Michelle Icard writes MichelleintheMiddle.com, a humorous but helpful blog with tips and information for parents with middle school teens. She is the creator of Athena's Path and Hero's Pursuit, leadership curriculum for middle school teens that is taught in schools and summer camps.