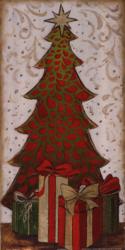 Delray Beach, FL (PRWEB) December 16, 2012
BandagedEar.com, an online retailer of high-quality art prints and posters, is offering its customers 25% off the entire site until December 31, 2012. There is still time to order gifts to arrive in time for Christmas.
BandagedEar.com carries a wide variety of art prints ranging from the classic masters to new modern artists.
Francois Buchs, co-founder of BandagedEar.com, said, "Art prints make the perfect holiday gifts. We offer a wide variety, so finding an art print that matches the gift recipient's interests is easy. This site-wide sale makes art prints and framed art prints an affordable, yet high-quality gift, which will be enjoyed for years."
In addition to the site-wide sale, BandagedEar.com also provides gift idea lists to its online shoppers. Holiday gift idea lists are available for: husbands, wives, kids, teens, coworkers, dads, moms and the people who have everything.
###
About BandagedEar.com
BandagedEar is an extensive online wall art gallery and community site where art lovers can shop from among thousands of carefully selected art prints and posters. In addition to high-quality art prints, BandagedEar.com offers free tools to help customers discover new art and artists. A custom frame shop allows customers to choose a high-quality custom frame, which typically costs less than local frame shops. Choose from among millions of different configurations by specifying the frame, matting, cropping and glazing. All purchases are backed by a 100% satisfaction guarantee. Please visit http://www.bandagedear.com for more information.