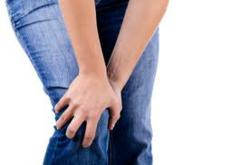 US FDA announced a class II recall of the NexGen Stemmed Nonaugmentable Tibial Component, initiated by Zimmer
San Diego, CA (PRWEB) December 17, 2012
A new lawsuit on Zimmer NexGen Side Effects was filed recently by Pamela Taylor, as AttorneyOne, a recognized authority on law, informs.
According to court documents, on November 1st, 2012, Pamela Taylor filed a lawsuit in Washington Eastern District Court (case no. 2:2012cv05143) alleging she suffered complications from her Zimmer NexGen Knee Implant (GSF CR-Flex). In the lawsuit, plaintiff claims she was implanted with the Zimmer NexGen in her left knee in July 2009 and few months later in her right knee. At the beginning of 2011 she allegedly suffered complications and had to undergo revision surgery on her left knee.
A Zimmer NexGen knee failure multidistrict litigation (MDL No. 2272) is currently ongoing in the U.S. District Court, Northern District of Illinois. It consolidates lawsuits involving several Zimmer NexGen knee models: the CR-Flex, the GSF CR-Flex, the GSF LPS-Flex, the LPS-Flex and the MIS Tibial.
AttorneyOne.com can provide simple solutions including how to get in contact with legal counsel easily and inexpensively in case of Zimmer NexGen Knee severe complications. Sean Burke, director of Media Relations for AttorneyOne.com, adds that the relevant information illustrates the existence of alleged threat from Zimmer NexGen Knee. "For that reason," he continues, "our focus should squarely fall on getting the word out and assisting people in finding the right legal assistance."
On November 26th, 2012, the US FDA announced a class II recall of the NexGen Stemmed Nonaugmentable Tibial Component, initiated by Zimmer, due to the devices being processed through a manufacturing cleaning operation that was operating outside of the validated parameters. As a result, the announcement continues, the devices may contain residual particulate from the manufacturing process and the risks include allergic reaction due to the foreign material.
AttorneyOne.com has further information on Zimmer NexGen Knee lawsuits including how to get in contact with legal counsel.
Headquartered in San Diego, CA Attorney One was founded in 2004 and is not a law firm. They offer a nationwide legal service which helps consumers find the best representation for their legal needs. You can learn more about Attorney One at our website http://www.attorneyone.com. You can also find us on Facebook at http://www.facebook.com/AttorneyOne. Checkout earlier news from us at http://www.prweb.com/releases/2012/12/prweb10220246.htm.