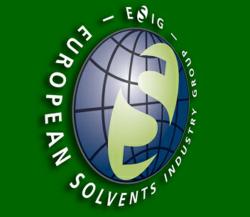 Brussels, Beligum (PRWEB UK) 17 December 2012
The European Solvents Industry Group, ESIG, and the Solvents Industry Association, SIA, have joined forces to produce a DVD that provides a simple guide on how to safely select, operate, store and handle Intermediate Bulk Containers, 'IBCs' for all users of solvents.
This DVD deals with the hazards associated with the use of IBCs in handling solvents and provides feedback on the basic features of various types of IBCs including the steps that should be taken to ensure that the correct IBC is selected for a particular solvent including both operations and transport legislation. At all times operators in the workplace are being directed to information available in a well regulated solvents industry to help them use IBCs safely.
The film is 20 minutes long and the DVD includes English, German, French, Spanish, and Italian versions. It is free of charge and can be obtained upon request from ESIG's email address esig(at)cefic(dot)be . It can be downloaded from http://www.esig.org
The DVD is part of ESIG´s and the SIA´s continuing work programme to promote best practice in the solvents industry to improve health and safety performance and to minimise any potential environmental impact. As such it is a valuable addition to the ESIG/SIA 'Safe Handling of Solvents' and 'Solvents and Static Electricity' DVDs.
ends / more
For further information: Please contact Antoine Brossier on Tel: +32 2 676 73 74 or esig(at)cefic(dot)be
Note to editor:
The European Solvents Industry Group (ESIG) represents the producers of oxygenated and hydrocarbon solvents, including big multinational as well as small and medium sized enterprises. Our mission is to support the sustainable and responsible use of solvents through dialogue, information-sharing and solutions that address health, safety and environmental aspects.
ends / all