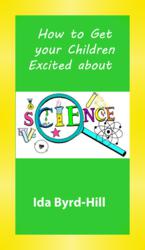 Corporate America desires employees with skills of Creativity combined with Science, Technology, Engineering and Mathematics. Do you and your child possess these skills?
Detroit, MI (PRWEB) December 17, 2012
In the 21st Century, everything is plausible. "We assume that 50 per cent of our revenue in five years' time must come from sources that do not exist today. That is why we innovate," a quote from the A Connecting Innovation to Profit study conducted by Ernst & Young.
Innovation is defined as profitable inventions, mathematically represented as INNOVATION = INVENTIONS + PROFITS TM. Inventions are an act or instance of creating or producing by exercise of the imagination. No one can predict which invention will be profitable. It is a gamble at best. The only way to win is to invent and keep inventing. Inventions begin as simple ideas grounded in STEM – Science, Technology, Engineering and Mathematics..
Corporations want students to become engaged in science. Nonetheless, American students are shunning science in middle school, high school and college. They find science is boring and too theoretical. But when science is combined with creative arts to create inventing, students love science.
Ida Byrd-Hill has authored the book, How to Get your Children Excited about Science. On December 14, 2012 the book landed #1 on Amazon Bestseller List in the Educational Theory –Nonformal Education and the Educational Theory – Decision Making & Problem Solving categories. Grab this book. Share it with your children, their teachers, and your children's friends.
Start a science & invention adventure. Invite over some young people and complete the activities in How to Get your Children Excited about Science. Or better yet, let it be the topic of your parent group meeting. Here is a video of an Invention Adventure Race. http://www.youtube.com/watch?v=ZpDkYOhaWnA&list=PLsVLie33hxonw80CGlEwvolmPQkFrDAJb&index=4