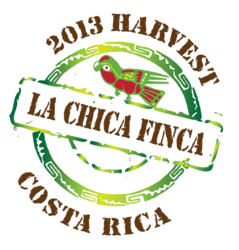 Fundraisers no longer need to settle for 'once and done' fundraising efforts. Now their efforts can be leverage into ongoing income.
(PRWEB) December 18, 2012
My Coffee Farm has announced a novel fundraising plan that allows non-profit organizations and schools to earn revenues in two ways—from the customary initial fundraising sales as well as from a share of the proceeds that come from subsequent individual purchases.
This program allows organizations to own their own coffee harvest and sell coffee branded in their name to supporters within their community. Fundraisers have the opportunity to purchase coffee at a discount based on the volume of the order and set the fundraising price at their discretion.
With this plan, organizations may earn from 35% to 45% on each sale.
For the non-profit organization or school, My Coffee Farm's program offers several distinct benefits:
1. Selling your own coffee is a fresh and unique idea that will bring new energy and results to fundraising efforts. Organizations can also be confident of selling a product of superior quality since the coffee harvest is grown in the highly regarded Dota Tarrazu region of Costa Rica.
2. Flexibility to set the price for fundraising.
3. The potential to earn ongoing revenue; up to $1.50 per pound of subsequent individual sales will be rebated back to the organization. In other words, a one-time effort may produce years of revenue, which may compound over time should they undertake a coffee fundraiser yearly.
4. The social mission of the organization is complemented by the social mission of My Coffee Farm, which donates textbooks to local schoolchildren who live in the community near the farm from which the coffee is harvested.
Utilizing My Coffee Farm as a fundraiser provides non-profit organizations and schools with the comfort of knowing that:

there is a wide and enthusiastic market for coffee;
they are selling a healthy product;
there is the potential for additional revenue that lives beyond the initial fundraising effort; and
their efforts have a dual social benefit.
My Coffee Farm is committed to its mission to have a positive social impact and is proud to help other organizations meet theirs.
We invite you to learn more at http://www.mycoffeefarm.com.