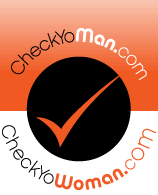 Tucson, AZ (PRWEB) December 18, 2012
Fidelity is the ultimate goal in any relationship. No one wants to enter into a relationship under false pretenses or stay in a relationship that is not truthful. http://www.Checkyoman.com and http://www.Checkyowoman.com offer a new and affordable way for people to come together and help protect each other's hearts and emotions.
"We wanted to provide people with a safe, affordable, and secure way to find out if they are being cheated on or lied too," says Checkyoman.com founder, Michelle Davis. "The more people that sign up for our service, the more effective it becomes." The concept behind this Online Relationship Database is very simple. Members register their person of interest using unique identifying information. First and last name must be entered and then one of the following identifiers; Email address, phone #, Facebook ID, Twitter Name or LinkedIn Account. Due to social media information being unique to each individual, the person of interest is easily identifiable in the Online Relationship Database.
If two members enter the same person of interest, an email notification is immediately sent out to both members letting them know that someone else has entered their person of interest in the database. Members then have the option to click a link inside the email that will allow them to have an anonymous message conversation with the other member. Questions can be asked, truths can be learned, and people can choose to move on with their lives knowing the truth about their situations.
Members are given a 30 day trial and billed at only $5 a month until their subscription is cancelled. Credit card information must be entered to participate in the 30 day free trial, but the member's card will not be charged as long as they cancel their subscription in the free trial period. As long as a member keeps their subscription active, their person of interest's information stays active in the online relationship database. "Not only is this site ment to catch cheaters, it can be used to verify if the person you are interested in, is already involved with someone else," Checkyoman.com founder, Michelle Davis says. "1 in 5 relationships now start online, this is a way to make sure the person you met online is really single, before you meet them in person."
This Online Relationship Database is a great tool to catch someone cheating or verify if someone is really single. In a world where technology makes lying and cheating that much easier, checkyoman.com and checkyowoman.com encouraging people to come together to stop lying and be faithful, is a breath of fresh air.