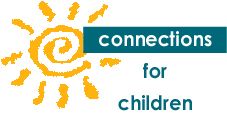 "It's really exciting that the D-Fenders are joining us this year, because sports heroes are so important to children."
-Patti Oblath, Executive Director for Connections For Children
Santa Monica, California (PRWEB) December 18, 2012
As part of the NBA D-Leagues Season of Giving campaign, the Los Angeles D-Fenders will partner with childcare agency Connections For Children at the childcare agency's annual Holiday Angels event. On Friday, December 21 from 12 p.m. to 2 p.m., four basketball players will help children and families celebrate the season at Connections For Children's Santa Monica office, located at 2701 Ocean Park Blvd., Ste #253.
Each holiday season, Connections For Children joins forces with local childcare centers, businesses, and pediatricians to collect holiday gifts for children whose families receive childcare subsidy. By definition, these children and their families are living below or near to the poverty level.
The D-Fenders players will wrap presents, help families shop, and entertain kids while families select age appropriate gifts, toys, and games for their children. In the spirit of the season, the D-Fenders also donated approximately 500 books and 100 pieces of D-Fenders merchandise to the Connections For Children holiday store.
"It's really exciting that the D-Fenders are joining us this year, because sports heroes are so important to children," said Patti Oblath, Executive Director of Connections For Children, " Having the support of a growing and developing team really supports our mission to ensure that children grow up healthy and active."
Since 1974, Connections For Children has provided referral services to families and professional development to childcare providers, helping over 4,000 Westside and South Bay families on average each year. The agency's goal is to prepare children for success through high quality childcare and early education. To learn more about Connections For Children and their services, visit http://www.connectionsforchildren.org.