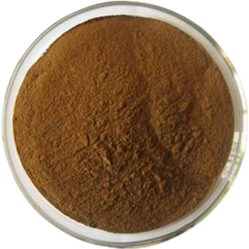 (PRWEB) December 16, 2012
On Dec. 15, 2012, BuyPlantExtract.com, a reliable supplier of plant extracts, released its new arrival – icariin powder, a brand-new way to reduce muscle fatigue. Moreover, all online customers can get a discount within December 2012, up to 49% off.
What is icariin? According to Alex Plant, CEO of BuyPlantExtract.com, icariin is a plant extract from horny goat weed. Based on Chinese traditional herbal therapy, icariin can influence the aging mechanism from different aspects, such as the regulation of the immune and secretion system, improvement of the body metabolism. It is especially useful to help people reduce muscle fatigue rapidly in a few minutes without any side-effects.
"Muscle fatigue can affect a person's strength, power, balance, speed and endurance. Now, we will help our customers to achieve their maximum performance at work or competition. Icariin powder will certainly bring people a brand-new feeling of reducing muscle fatigue at affordable prices." continued, Alex Plant.
Alex Plant stressed, "Our promotion is to let more people know this new way to reduce muscle fatigue. You just need some clicks of a mouse, and then you can receive the products within a few days."
About BuyPlantExtract.com
Founded in 2006, BuyPlantExtract.com is a professional supplier of plant extracts, such as icariin and ginsenoside. The company has its own R&D team, and has put much emphasis on plant extracts these years. Based on Chinese traditional herbal therapy, they hope to bring people more health tips, steps, programs, and methods.