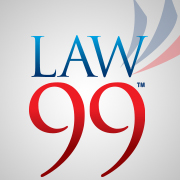 Our company brings consumers and expert lawyers from all types of practices together so that they both can enjoy the mutually beneficial relationship.
Virginia Beach, VA (PRWEB) December 18, 2012
Capitalism as we know it will change in the near future because of the great amount of disparity it has created in certain segments of society. The next addition to capitalism will involve Creating Shared Value (CSV) and Law99™ realizes the importance of this term. This term was coined by Michael Porter, a famous Harvard Professor and business scholar. Mr. Porter states that, "businesses fail to sustain their growth when they fail to address the problems that societies face. Trust diminishes as companies are perceived to be prospering at the expense of the broader community."
After the last recession, consumers may find it difficult to pay exorbitant lawyer fees that usually start at $250 and may even go over $1000 per hour of consultation. Understanding this unfair and unjust concept, Law99™ has created a free to use platform that has no obligations. Consumers can simply visit the website via their laptop or any mobile device and hire an expert lawyer within a matter of hours. The best part is that lawyers are available at as low as $99/hour.
Many people may wonder why Law99™ is willing to take such a big risk and literally change the face of the legal industry. The company believes in providing legal help to whoever needs it desperately. Money is not the main motivator for Law99™, instead, helping others get quality legal help is its top priority. When asked about the concept of CSV, the President of Law99™, Cynthia Martin, had the following to say.
"Our company brings consumers and expert lawyers from all types of practices together so that they both can enjoy the mutually beneficial relationship. We don't ask lawyers to work pro bono for us, because we realize that their time is valuable. However, that doesn't mean it is ok for lawyers to charge extremely high prices to people who find it hard to make ends meet. Our free to use platform makes amazing lawyers available at only $99/hour so that people who really need legal help don't have to wait anymore."
Law99™ wants to create a sustainable and fair business model that can help society and business flourish. They are working hard to change the face of this industry to ensure that consumers only pay what they can afford from now on. Paying $99/hour is certainly a steal compared to paying at least $250, which is usually the lowest rate lawyers quote. This ensures that those who don't have $250 to pay per hour or those who are not poor enough to qualify for legal aid get the help they require. Law99™ provides a platform where people can forgo other costs and hassles related to hiring a lawyer like calling him, going to meet him, and stressing out, only to find out that the legal fees are out of their budget.
About the Company
Started in 2012, Law99.com is a legal services platform that provides legal representation at a low rate of $99 per hour or less. The platform itself is free and consumers just have to pay discounted lawyer fees. The company has been formed to provide access to legal help to middle class Americans and small and medium businesses. It believes that assisting these entities will help them become self-reliant and consequentially, facilitate a faster economic recovery for the United States.