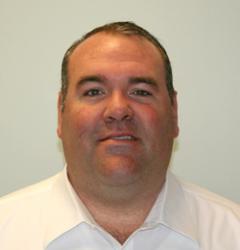 I have been seeing Dr. Kiehl and Jenn for years and they are first rate
Nashua, NH (PRWEB) December 16, 2012
For most people, it takes a lot of courage to go to the dentist. As a dentist, it can be even harder to keep patients happy who prefer not to be in the chair to begin with. Dr.James Kiehl of Nashua, NH and his colleagues at Nashua Family Dental have been receiving top reviews for their excellence in patient care and comfort on their website. The professionals at Nahsua Family Dental provide a wide range of services including general dentistry, endodontics, prosthodontics, periodontics and cosmetic dentistry.
"One of the top goals of our practice is to help our patients have less apprehension about visiting the dentist," said Dr.James Kiehl. "We know that when patients feel that their comfort and concerns are a top priority for our staff, they naturally feel better about the environment. Having happy patients lets us know we're doing our job right."
Patient reviews of Nashua Family Dentistry show that their staff has helped several of their patients enjoy visiting the dentist and actually look forward to their next appointment rather than dreading or prolonging it.
"Anyone who knows me knows how terrified I am of the dentist," said Tammy R., a patient of Nashua Family Dentistry. "The entire staff has made my experience personable and relaxing. I almost can't wait to go back!"
Other reviews of Dr. James Kiehl show that dedication to patient care isn't just a sentence in the practice's mission statement.
"I have been seeing Dr. Kiehl and Jenn for years and they are first rate," said another patient of Nashua Family Dentistry. "They are always on time, they know everyone in my family and understand budgets and priorities. Two different times, Dr. Kiehl has helped my friends who needed emergency care and he saw them with very little notice. He provided the necessary care and advice you could only get from a true professional."
Dr. James Kiehl is an experienced dentist, receiving an undergraduate degree from Johns Hopkins University, his D.M.D from Boston University, and also an M.B.A from Boston University. He specializes in general dentistry, but also practices restorative and implant restoration dentistry to give his patients beautiful, confident smiles that they are proud to show off. Dr. Kiehl has a particular interest in finding new ways to integrate technology into providing the highest level of patient care.
Dr. James Kiehl works alongside three other highly-skilled dentists at Nashua Family Dentistry. Dr. Joe Nguyen specializes in periodontics, Dr. Cohen specializes in endodontics, and Dr. Yoon Kim specializes in comprehensive dental care.
For more information about Nashua Family Dentistry in Nashua, NH, please visit http://www.nashuafamilydentistry.com and https://www.youtube.com/watch?v=4aqbRMJSl0U