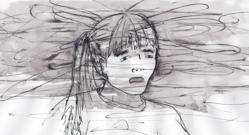 Doctor Engelland (mother of seven): "...it takes a community to...prevent and recover from head injuries"
New York, NY (PRWEB) December 29, 2012
Doctor Engelland's new book on managing concussions is written for everyone in the community who may experience or need to help manage head injuries. The book itself began as a sort of "community" project. The illustrations in the book are the work of Dr. Engelland's daughter, Alice Taranto, a sophomore in graphic design at the Rhode Island School of Design in Providence, Rhode Island. Taranto says she based some of the images on head injuries that happened to her friends and on what she imagines it would be like to have a concussion.
In addition, the book is fundamentally based on a "crowd sourcing" technique that started around Doctor Engelland's kitchen table. When she had several of her seven young adult children--all of whom have been athletes at one time or another--gathered for Mother's Day last year, she asked them how many concussions they thought they had sustained over the years. Given the "new definition" of concussion, they came up with numbers that shocked her as a pediatrician and adolescent medicine and school physician, not to mention as a mother.
And so a questionnaire was born and sent to family friends, patients and friends of friends through social media. Before long, scores of answers came back with harrowing and fascinating stories from an "insider's" perspective of what it really feels like to have a concussion. As Dr Engelland likes to point out when she lectures about head injury, "it takes a community" to educate about, treat, manage and prevent head injuries.
"It's All in Your Head:Everyone's Guide to Managing Concussions" is truly a family production-- motivated, inspired and illuminated by many. It's a handbook for every soccer mom or dad, coach, certified athletic trainer, medical provider, and educator.