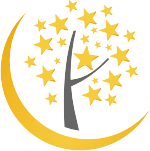 The new SoundSleep from Dreams Cloud will delight users with its stunning images and soothing sounds.
Sterling, VA (PRWEB) December 18, 2012
Dreams Cloud, the most comprehensive resource on dreams and dreaming on the web, mobile and social media, has launched an enhanced version of its highly popular SoundSleep feature. SoundSleep is a free online sound machine providing background sounds that soothe and relax, as well as a clock and alarm. Fans of SoundSleep will still find the ambient sounds they love, including Rain Storm, Oceanfront and White Noise, but new enhancements now incorporate stunning visual imagery that users can enjoy during waking hours as well. In addition, SoundSleep has been moved from Flash to HTML5, making it accessible to even more users across platforms and devices. The new SoundSleep creates an ideal backdrop for work, relaxation and meditation, as well as restful sleep.
Through its website, apps for Android, iPhone, and Blackberry, and vibrant Facebook community, Dreams Cloud provides robust offerings to enable users to record their dreams, preserve them in journals, understand the meanings of their dreams, and share and reflect on dreams with other dreamers. The Dreams Cloud website provides additional resources to explore and understand dreams and dreaming, including arts, books, people, videos, links to other websites serving the dream world, and an educational blog series.
Since its launch last August, SoundSleep has quickly become one of the most popular features on Dreams Cloud, helping people all over the world to relax and sleep more restfully every night. The new SoundSleep will benefit more users, and create an ambience to enhance productivity and creativity during waking hours.
SoundSleep is a free service available to everyone, as are Dreams Cloud membership and apps for Android, iPhone, and Blackberry.
About Dreams Cloud
Dreams Cloud (http://www.dreamscloud.com), a subsidiary of Dreams Book Inc. (DBI), is a global resource which specializes in gathering, saving, and tabulating a statistical compilation of dreams. The website provides its members with tools to log their dreams, create various dream journals, save them privately or share them publicly or anonymously, and receive reflections on their dreams. The goal of Dreams Cloud is to better its members' lives and those of the public through its efforts.
About DBI
Dreams Book Inc. (DBI), a Herndon, VA, based company, is the creator and manager of various internet-based projects. DBI employs fractional management and in-house expertise and development as well as a multi-national outsourced team to create value for its stakeholders through synergetic and strategic project management. DBI specializes in projects that provide social benefits and have mass appeal.
iPhone, Blackberry, and Android are registered trademarks of Apple, RIM, and Google respectively.