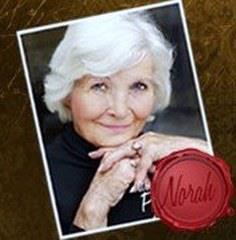 Phoenix, AZ (PRWEB) December 17, 2012
Premium Astrology has been in the business for years, providing information and services to clients all over the world that are seeking information and support in the fields of astrology and numerology. In addition to free astrological reports, transit period guides, and a wide range of additional services and products, Premium Astrology provides several multi-pronged social media platforms in their efforts to assist and support others on their field of enlightenment. Unlike other companies however that end their services through the provision of a single report, Premium Astrology has maintained an exceptional customer service team that shows a flawless attention to detail and commitment in meeting the needs of their customers, readers, and followers. As well, where many companies are offering limited access and service to their clients and readers during the busy holiday season, Premium Astrology goes above and beyond during the busiest time of year by offering their customers and readers unlimited access and customer support twenty four hours a day, seven days a week during the holiday season.
The wide range of services provided at Premium Astrology show their commitment to the care of each and every one of their clients, customers, and friends. Whether one is accessing one of Norah Guide's free astrological reports, purchasing a book or transit period guide, or accessing a free numerology report through Numerology Secret, every client is considered an individual with individual needs when working with Premium Astrology. The Client Care Team at Premium Astrology exudes this philosophy, by leaving no stone unturned in helping and supporting their customers on their own individual path of enlightenment. As such, there are a number of ways that individuals can access the Client Care services of Premium Astrology, every day of the year, even during the busiest days of the holiday season.
The people at Premium Astrology know that the path to enlightenment is not a journey that can take a break on the weekends, on a statutory holiday, or during the Christmas break. The path to enlightenment is a personal journey, that many practice daily no matter what day of the year it is. This is precisely why the multi pronged social media platforms for the branches within Premium Astrology have been established, to ensure that each of their clients needs can be managed and supported through whichever means possible. Both Norah Guide and Numerology Secret can be accessed directly through their social media pages, and the Client Care team at Premium Astrology can be accessed toll free during the week, and online 24/7 through live online chat. Through all of these services and provisions, Premium Astrology displays a commitment to their clients, readers, and friends, that goes above and beyond industry standards when it comes to exceptional customer service and support. These provisions ensure that Premium Astrology and all of its branches are among the most accessible and credible leaders in the industry today.
###
Premium Astrology is proud to have had the privilege of helping men and women all over the world enhance the quality of their lives through services of spiritual enlightenment. Premium Astrology provides fast and reliable astrological reports and a wide variety of other services through the experience of Astro-Clairvoyant Norah Guide. The individual success of each of their clients is their highest priority, and Premium Astrology is available to provide live support twenty-four hours a day seven days a week.