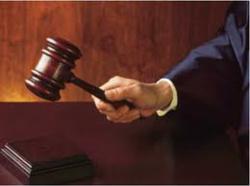 she suffered injuries after ingesting Paxil and its generic equivalent, paroxetine
San Diego, CA (PRWEB) December 18, 2012
AttorneyOne, a recognized authority on law, provides the latest news concerning the antidepressant drug Paxil: According to court documents, on October 17th, 2012, US District Judge Ronald L. Buckwalter granted a motion by GlaxoSmithKline to transfer a Paxil antidepressant products liability claim (case no. 2:2012cv03272, Pennsylvania Eastern District Court) to the U.S. District Court in Western Louisiana. Paxil (paroxetine), produced by GlaxoSmithKline and approved in 1992 by the FDA, is an antidepressant drug belonging to a group called selective serotonin reuptake inhibitors (SSRIs).
In the Paxil lawsuit, plaintiff Cinda McLaughlin claims she suffered injuries after ingesting Paxil and its generic equivalent, paroxetine, produced by Apotex and Cadila Healthcare. McLaughlin underwent aortic and mitral valve replacement in 2010. Prior to the surgery she had been taking Paxil and paroxetine to treat her depression. After surgery, she alleges, her aortic valve was thickened and she subsequently suffered aortic insufficiency and mitral insufficiency, among others, requiring additional surgery.
In January 2012, the British Medical Journal published a study revealing that selective SSRIs, including Paxil, are linked to pulmonary hypertension in newborns (PPHN) of mothers who took them during pregnancy.
AttorneyOne.com can provide simple solutions including how to get in contact with legal counsel easily and inexpensively in case of Paxil severe complications. Sean Burke, director of Media Relations for AttorneyOne.com, adds that the relevant information illustrates the existence of alleged threat from Paxil. "For that reason", he continues, "our focus should squarely fall on getting the word out and assisting people in finding the right legal assistance."
On July 20th, 2010, Bloomberg News reported that GlaxoSmithKline has agreed to pay more than $1 billion to resolve more than 800 cases alleging its Paxil antidepressant caused birth defects in some users' children.
AttorneyOne.com has further information on Paxil lawsuits including how to get in contact with legal counsel.
Headquartered in San Diego, CA Attorney One was founded in 2004 and is not a law firm. They offer a nationwide legal service which helps consumers find the best representation for their legal needs. You can learn more about Attorney One at our website http://www.attorneyone.com. You can also find us on Facebook at http://www.facebook.com/AttorneyOne. Checkout earlier news from us at http://www.prweb.com/releases/2012/12/prweb10233312.htm.