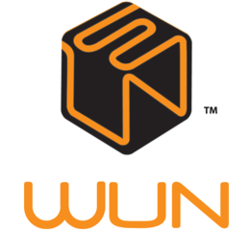 Miami, FL (PRWEB) December 18, 2012
As the nation's premier workspace and business center technology provider, WUN Systems understands the need to have national and localized presence. "WUN's Miami office has been established to provide workspace and executive centers additional redundancy in terms of distribution and support," says Dale Hersowitz from WUN Systems.
In addition to support and redundancy, WUN's Miami office also includes an onsite warehouse, providing support on demand as well as same day delivery. This same day product and service delivery is known as WUN on Demand™. "WUN on Demand™ is WUN's customer service approach that provides workspaces same day delivery, supporting the flexibility modern workspaces and business centers need to stay competitive," continues Hersowitz.
In addition to the same customer service guarantee and unmatched voice, data, Wi-Fi, cloud, and Internet services, WUN's Miami office is supported by a bilingual staff to service workspaces locally and nationally. "WUN understands the need to offer its services to a diverse clientele," adds Hersowitz.
ABOUT WUN
WUN Systems provides workspaces with data, telephone systems, VoIP, Wi-Fi, internet, security and cloud products designed specifically for executive suites in over 80 cities across North America. WUN Systems' voice and cloud-based technology products enable workspace providers to deliver enterprise-grade products and services to executive suite clients. For more information, please call—WUN at 877-986-2801.