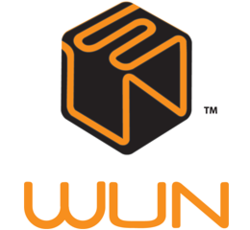 Los Angeles, CA (PRWEB) December 26, 2012
WUN Systems, Inc., a workspace technology provider with headquarters in El Segundo CA, New York, NY, and Miami, FL recently announced its increased workspace and business center customer service approach that meets the changing needs and demands of modern workspaces.
WUN on Demand™ gives clients everything they need to run their workspaces. "WUN on Demand™ is the five star customer service philosophy that gives workspaces whatever they need, whenever they need it, and wherever they are," says Dale Hersowitz from WUN Systems. WUN on Demand™ is designed to support the flexibility of modern workspaces. WUN on Demand™ provides workspaces same day product delivery and support.
WUN on Demand™ offers workspace operators unparalleled support and service unique to WUN Systems. As the nation's premier workspace and business center technology provider, WUN Systems understands the need to provide workspace and executive centers additional redundancy in terms of distribution and support. WUN on Demand™ does just that.
In addition WUN on Demand™, WUN provides the same customer service guarantee and unmatched voice, data, Wi-Fi, cloud, and Internet services, to its diverse clientele.
ABOUT WUN
WUN Systems provides workspaces with data, telephone systems, VoIP, Wi-Fi, internet, security and cloud products designed specifically for executive suites in over 80 cities across North America. WUN Systems' voice and cloud-based technology products enable workspace providers to deliver enterprise-grade products and services to executive suite clients. For more information, please call—WUN at 877-986-2801.