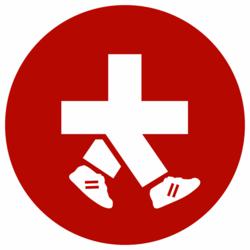 Austin, Texas (PRWEB) December 17, 2012
Weight management is an issue that's on the minds of most Americans, particularly as a New Year and the season for making resolutions approaches. The Austin sports medicine doctors at Medicine in Motion are teaming up with Austin nutritionist Brooke Gunning MS, RD, LD, to present a series of six classes to effectively address, manage and conquer weight loss objectives.
"There's no better time than the present to make positive changes in our exercise and wellness routines," said Dr. Martha Pyron, owner of Medicine in Motion. "It's been proven over and over that healthy lifestyles not only make us feel physically better, but mentally and emotionally stronger, as well. It's a new year – time for a new you."
The series will be held every Tuesday evening from 6pm to 7pm beginning January 8 and running through February 12. The total cost for all six classes is $200. To register for the series or to ask questions, call Medicine in Motion today at 512-257-2500.
Participants will learn:

How to manage weight without dieting
Specific causes of weight gain with realistic solutions
To take control of appetites
To gain energy & improve health
Strategies for permanent weight loss
Classes include:

Six one-hour, small-group sessions
Fun/effective exercise techniques
Cooking demo for preparing quick & healthy meals
Nutrition & fitness assessments
Free personal training session for participants attending ALL classes
Medicine in Motion (MIM) specializes in providing top quality sports medicine healthcare in Austin, Texas, for athletic individuals of all ages and levels. The doctors at MIM believe active bodies are healthy bodies, therefore it is the office's goal to keep patients energetic and fit. To that end, MIM provides treatment of injuries and illnesses, including the use of physical rehabilitation; promotes healthy living with personal training and nutrition coaching; and offers comprehensive sports medicine evaluations to optimize health, activity level and sports performance. For more information, contact Medicine in Motion at 512-257-2500 or visit the website at http://www.medinmotion.com.