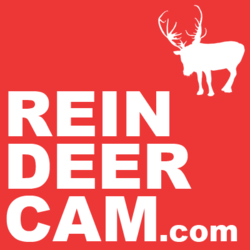 This is such an awesome app...if we aren't home when Santa feeds the reindeer, we can just use my phone! Love it! Helps put the magic in Christmas!
Grand Rapids, MI (PRWEB) December 18, 2012
Every parent must face the inevitable question at some point.
"Is Santa real?"
Until now, parents had only words of reassurance to provide to their children. With the brand new mobile app from Reindeercam.com, however, parents can simply pull out their phones or tablets to prove Santa's existence and parents all over the world are loving it...perhaps even more than their children!
"No matter where we are - on the road traveling to relatives, at home on a chilly winter day or right before bed to make sure everyone is on their best behavior, Reindeercam.com has brought our entire family together during the holidays and provides entertainment for our kids that we never have to wonder what they are watching," states mother of 3, Becky Goller.
Speaking of the user base, it's pretty obvious the demographic that is downloading the apps. One need only look at a comment thread on Facebook to realize that women, specifically mothers, are the site's biggest fans. Many of them are regular viewers. The site has become very popular with "mommy bloggers" and was recently featured on NBC's Today Show with Hoda Kotb and Kathie Lee Gifford.
"TOO cute my son LOVES it!," wrote Tanya DeNino on the site's Facebook page on December 13.
The reviews on the Apple Store have been nothing less than heartwarming:

"My 4-year-old enjoys seeing Santa feed the reindeer. She was doubting Santa because of other children, but this makes her so happy."
"My little boys eyes just lit up when I showed him Santa's reindeer then Santa showed up! He was so happy!"
"My kids love this app! They sit and wait for their names and their friends names to appear on The Nice List. It's a great way to get everyone in the holiday spirit!"
"What a precious idea! I love this app as much as my children do. It's simply magical." "Kids love this app! A great way to put everyone in the Christmas spirit!"
Reindeercam.com is a 24-hour live streaming site that has become a global sensation. Viewers can watch three of Santa's reindeer straight from the North Pole as they prepare for Christmas. Santa and his elves visit the reindeer at specific times throughout the day and feed them, brush off the sleigh and occasionally even wrap gifts for the kids! The website has received over 2 million views since November 1st and they have expanded their reach so they are now streaming on all mobile platforms (iOS, Android & Windows). The mobile app for iOS alone, which costs $1.99 in the iTunes app store, has already received over 30,000 downloads.
Drew Born and Adam Loveless are the brains behind ReideerCam.com. They were the recipients of $5,000 seed money from Start Garden which was enough to help them launch the initial app and they have since been awarded an additional $20,000 which allowed them to expand the mobile applications into both the Android and Windows 8 market. The mobile applications for Reindeercam.com, which includes push notifications that alerts users to an upcoming feeding, were developed by a full service tech firm based in Grand Rapids, MI, OST (Open Systems Technologies).
And it's all in an effort to help make the viewers' holidays just a little bit brighter.
"Hundred of thousands of kids in 86 countries love watching it," said Born. "And if we can put an extra smile on their face this season, all the better."