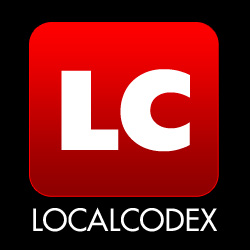 The truth is listings can become social and multifunctional. And that is exactly where Local Codex is heading.
(PRWEB) December 17, 2012
Localcodex.com, the fastest growing online directory listing in the United States, recently opened its News and Events sections. These new features allow businesses to provide online users with important updates and more information. The internet listing also introduced this service to help businesses generate more traffic to their websites. Companies can ultimately generate leads and sales to secure overall growth and success.
Maximizing Business's Exposure Online
"People consult directory listings more often than they think," Localcodex.com reveals. The company not only receives traffic from online users but also questions, suggestions, and opinions. Unlike online directories before, the latest ones are well maintained and full featured. Opening its News and Events sections attest to this. These new features will enable businesses to provide their consumers with fresh content on a regular basis. These, in turn, ensure that businesses gain the traction and generate the traffic they need.
Providing More Than Just Business Listing
"A lot of companies started underestimating directory listings after social media came out," Localcodex.com explains. It also adds that people think they are static and are mere placeholders for businesses' names, descriptions, and contact information. "The truth is listings can become social and multifunctional. And that is exactly where Local Codex is heading."
Localcodex.com explains that opening the News and Events sections are only the start. They will soon be introducing more features that will make the website more content rich, more interactive, and more social. "We aim to provide a network where consumers and businesses can strengthen their ties and exchange value. People will receive information - which is a powerful tool for them. Businesses, on the other hand, can create community out of them."
Localcodex.com features hundreds of businesses coming from different industries. It generates thousands of traffic every day and adds new features every other month. "Businesses can get listing from us free," Localcodex.com invites. "It's absolutely free. All they need to do is register."
About Localcodex.com
Localcodex.com offers free listing to different companies in the United States. It welcomes businesses of all types and sizes. No matter what state or industry they are in, all of them are invited. Apart from directory listing, Localcodex.com also provides ratings, reviews, and recommendations. Online users can help promote and determine the success of any business.
For more information, visit http://www.localcodex.com.