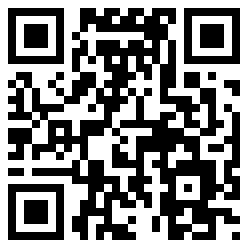 This school tragedy has shaken our world and we must hold close those we hold dear
(PRWEB) December 17, 2012
Following the on the heals of the Tsunami of tragedy that has hit the nation with the recent loss of many children (http://tinyurl.com/d4taqd4). "This school tragedy has shaken our world and we must hold close those we hold dear" Says Dr. Bonnie Weil. All of our loved ones and we must learn from this how fragile life and relationships are. It's important that people learn to maintain and work at relationships and not take anything for granted. "How much can the North East take, everyone is still morning from Sandy and now is hit with this awful tragedy. It is time to take stock of gratitude of who we love, and show appreciation to those we love," stresses Dr. Bonnie. When you tuck your child in tonight be very thankful they are there.
What to tell your children when you feel unbalanced and ungrounded due to this devastation or a tragic situation in general:
The most important thing is give your kids a sense of normalcy and reassure them that they are safe and loved. No matter how scared or worried you as the parent may be, you don't want to tell them that. You can cry and show them your tears and emotion. Explain the person who did this to these children was very sick and that is why it happened. Reassure it will not happen to them, they are safe at home and school. "School is supposed to be a home away from home for kids, they should feel safe and that is why it is so shocking and has rocked our world." says Dr. Bonnie.
"Hold your children close, tell them you love them. This is a universal emotion, the whole nation is in mourning" says Dr. Bonnie. "School is supposed to be the place children are safe, children are supposed to be safe and innocent. It's important to break the news to children and I do not suggest allowing them to watch the news because that will scare them. As an adult you probably should monitor not watching the news as I advised during 9/11, it shakes you up especially not before sleeping."
Don't show fear, show calmness to children its ok to say you are sad. they may have nightmares or show separation anxiety. Separation anxiety is when they may cling to you and wont let you out of their sight. If you are going on a trip and your kids attended that school you should either cancel or bring your child with you. A regular child may have heard of the story and have fears of going to their school. You may have to sit in school till they feel safe, this is normal to feel that way. Children may experience nightmares, bed wetting or acting out. They may eat more and these are normal symptoms as well.
Stay close to your children and resume life and normalcy as best you can. Return your life to a routine and rituals to keep your children happy and reassure you are not leaving, a normal schedule is important. During Christmas it is a very hard time for children says Dr. Bonnie. "How do you kiss your child good bye in the morning and never see them again?" It's Unconscionable.
Dr. Bonnie says her heart goes out to the bereaved, the whole nation besides. She grieves with you. You need to train all employees to look for clues of danger like security at an airport and better gun control. Key to saving lives is the first few minutes. We need a plan in place as prevention is key. Prayers and thoughts to all. Embrace the parents who lost their children and shield them so they can accept, they won't forget but accept. We can all relate as we have all been children. This is a Tsunami of emotional devastation.
Dr. Bonnie Weil assist families in her practice through Post Traumatic Stress Disorder. She teaches her theory Family Play Therapy in which will help a child heal through tramatic events and a family heal together.