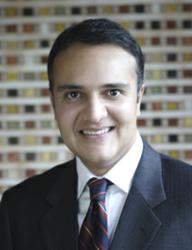 We are very excited to have Dr. Alibhai join our advisory board. His tremendous success in aesthetic medicine and cosmetics brings a unique skill set to the advisory board.
Vancouver, BC (PRWEB) December 17, 2012
Naked Brand Group Inc. ("Naked" or the "Company") (OTCQB:NAKD) is pleased to announce the appointment of Dr. Haneef Alibhai to the Company's advisory board. As an esteemed physician, cosmetic surgeon and successful entrepreneur, Dr. Alibhai will offer important insight to the Company as it looks to develop men's and women's skincare products and fragrances. Dr. Alibhai is experienced in product development having launched a popular dermal/skincare line at his cosmetic and laser clinic.
The personal care industry is projected to hit the $333 billion mark by 2015 according to Global Industry Analysts. In particular, items such as shaving products, razors, and lip care products for men should see a substantial increase. This is attributed to people having more disposable income in their hands as well as advances in technology that allow smaller companies to compete in the world markets. As such, Dr. Alibhai will provide strategic insight enabling the Company to enter this market with confidence.
Dr. Alibhai is the Past-President of the Canadian Association of Aesthetic Medicine and he is a clinical instructor for the University of British Columbia's Faculty of Medicine. He is also a faculty member of the Canadian Association of Aesthetic Medicine and the National Society of Cosmetic Physicians. Currently, Dr. Alibhai is the medical director of MD Cosmetic and Laser Clinic located in Abbotsford, BC where he is also the director of training.
For over a decade, Dr. Alibhai has been training physicians and dentists on various applications in aesthetic medicine. He is a Certified Physician Trainer for Allergan (Botox Cosmetic, Juvederm) and since 2002, has trained over 900 doctors and dentists worldwide. He is also an internationally recognized speaker and author having written articles for Aesthetic Trends & Technologies, Aesthetic Buyers Guide, Healthy Aging Magazine and several other aesthetic magazines and journals.
"We are very excited to have Dr. Alibhai join our advisory board. His tremendous success in aesthetic medicine and cosmetics brings a unique skill set to the advisory board. His proven leadership will be integral to our short-term success but moreover provide invaluable advice to our future growth plans as we look to expand our product offering," stated Joel Primus, President and CEO of Naked®.
About Naked Brand Group, Inc.
Naked® is one of the world's most luxurious and environmentally conscious underwear brands. Each smooth and light-weight garment seamlessly forms to your body making you feel like you're wearing nothing at all. Naked® underwear and undershirts are sold in 157 locations across North America including Nordstrom, Holt Renfrew, Boys'co, Kitson, Akira and Freshpair.com. Naked® has been featured on Entertainment Tonight (ET) Canada and on The Dragons' Den.
Forward-Looking Statements
This press release contains "forward-looking statements" that involve risks, uncertainties and assumptions, such as statements regarding opportunities the Company expects may result as a result of its relationship with Dr. Alibhai. In many cases, you can identify forward-looking statements by terms such as "may," "will," "should," "expects," "plans," "anticipates," "outlook," "believes," "intends," "estimates," "predicts," "potential" or the negative of these terms or other comparable terminology. These forward-looking statements are based on management's current expectations but they involve a number of risks and uncertainties. Actual results and the timing of events could differ materially from those anticipated in the forward-looking statements as a result of risks and uncertainties, which include, without limitation: an economic downturn or economic uncertainty in the Company's key markets; the Company's inability to effectively manage the growth and the increased complexity of its business as a result of the Closing; the company's highly competitive market and increasing competition; the Company's inability to deliver its products to the market and to meet customer expectations due to problems with its distribution system; the Company's failure to maintain the value and reputation of its brand; and other risk factors detailed in the Company's public filings. You are urged to consider these factors carefully in evaluating the forward-looking statements contained herein and are cautioned not to place undue reliance on such forward-looking statements, which are qualified in their entirety by these cautionary statements. The forward-looking statements made herein speak only as of the date of this press release and, except as required by applicable laws, the Company undertakes no obligation to publicly update such forward-looking statements to reflect subsequent events or circumstances.