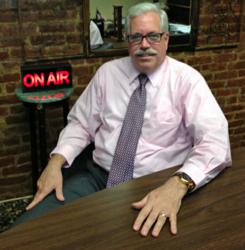 We all had fun and [they] are both great entrepreneurs
Brooklyn, NY (PRWEB) December 17, 2012
Brooklyn real estate attorney Robert Howe hosted his annual holiday gift guide episode of Howe's New York on Thursday. He welcomed Bina Valenzano from The BookMark Shoppe and Inna Trinidad from Kaleidoscope Toy Store to his weekly online radio show.
The 2012 Rocket Lawyer Attorney of the Year asked for the hottest picks from the two Bay Ridge small business owners - both members of the Merchants of Third Avenue, one of the largest merchant organizations in Brooklyn.
Inna Trinidad of Kaleidoscope Toy Store offered her top 12 list in honor of the 12 Days of Christmas while Bina Valenzano named some of her hottest selling titles among which Bill O'Reilly's Killing Kennedy and Vince Flynn's Kill Shot were among her top picks.
"We all had fun and [they] are both great entrepreneurs," Brooklyn Real Estate Attorney Robert Howe said regarding his guests.
The Law Offices of Robert Howe - serving New York for over 31 years - are located at 251 86 Street in Brooklyn, NY 11209 and his offices can be reached at (718) 748-9700. Robert Howe can also be found on Facebook at facebook.com/RobertHoweAttorneyAtLaw and Twitter @RobertHowePC.