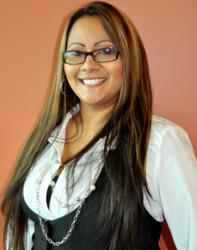 Neri is a proven leader and mentor with a passion for providing excellent support and service
Westminster, Colorado (PRWEB) December 18, 2012
Sound Telecom, a leading USA provider of telephone answering, call center and cloud-based communication services, today announced the hiring of Neri Luria as its bilingual services manager, a newly created position to oversee its expansion in Westminster, Colorado where the company is opening a 24 hour bilingual telephone answering service and call center to support the nationwide growth of its bilingual services.
"Neri's unique talents make her a perfect fit to oversee our bilingual agent staff, develop and monitor call center performance, assist with translation and provide bilingual sales assistance", said John Dubay, Sound Telecom's director of operations. Sound Telecom's purpose as an outsource contact center service provider is professionally branding its customers' phone communications and providing excellent call center support and service. The company is experiencing increased demand for bilingual Spanish-English speaking agents in supporting its customers. "We're excited to have Neri join our team", said Brian Gabriel, Sound Telecom's chief operations officer. "She is a motivated self-starter that thinks outside the box. These are attributes that are needed to oversee our bilingual Spanish-English agent support to both English and Hispanic-owned businesses."
Prior to joining Sound Telecom, Neri refined her skill sets with companies including T-Mobile, Money Gram, and MCI. Her career exemplifies strong collaborative skills and the ability to analyze and resolve issues resulting in creative win-win solutions. During her last eight years with T-Mobile she held positions in the financial department and worked with their business intelligence department as a Bilingual Quality Project Specialist. "Neri is a proven leader and mentor with a passion for providing excellent support and service", said Michael LaBaw, Sound Telecom's chief executive officer.
Sound Telecom chose the Denver area to open its newest regional office to support its large customer base in the area. Additionally, Denver is an ideal location for the company to open a bilingual call center. Denver Metro's Hispanic population is 32%, twice that of the national population percentage. Sound Telecom expects to hire 10 to 15 fully bilingual employees in the next twelve to eighteen months.
About Sound Telecom
Sound Telecom is a leading provider of 24 hour Telephone Answering, Call Center and Cloud-based Communication Services, headquartered in Seattle professionally serving thousands of customers throughout the United States and Canada with USA based agents. The twenty-six year old company has offices in Seattle and Spokane, Washington and Denver, Colorado. For more information, please visit http://www.sound-tele.com
Contact Information
Michael L. LaBaw, President
Sound Telecom
800-577-1550
http://www.sound-tele.com