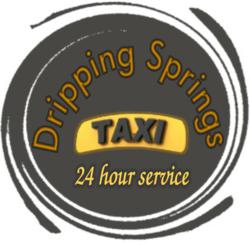 Your destination is our drive...and our drive is your destination.
Dripping Springs, TX (PRWEB) December 17, 2012
Dripping Springs Taxi is a new service in the area. Since the city has grown to over 20,000 people in the past few years with new businesses popping up all over the place, the only thing missing was a taxi service, and now they have one. Dripping Springs Taxi offer's service to the Hill Country and surrounding areas. Their goal is to get you to your destination on time, safe and at an affordable price. The company says It is their desire that you enjoy their services and know that you are of utmost importance. Please feel free to contact them at 512-749-7584 for a quote. Their website is available at http://www.drippingspringstaxi.com/ You can call in advance and make an appointment for today, tomorrow, or next week.
They are also offering a special to those who like them on Facebook. A quote from their website is "Like us on Facebook and get $5.00 off of your first ride." You can visit them on Facebook at http://www.facebook.com/DSTaxi.
Some of the residents have said: "This is a service that is just about right for the time." With so many other businesses going up in this small but yet growing city it is the right time for a service of this nature to be introduced to this area.
From our calculations their prices are lower than most taxi companies. They offer trips to the airport from downtown Dripping Springs for as low as 65.00 for "two" one way. 4.00 Extra per person ( 3 or 4 etc)
For local pick up the price could be as low as $15 to 25.00 (depending on the pickup and drop off location) anywhere within 5 miles of downtown Dripping springs.
According to their website they can usually be there to pick you up within a 15 to 30 Minute window.
The Dripping Springs Babble http://www.dsbabble.com (which is a small news outlet for the area) said this "We just got a call from our roving reporter that she just saw a Dripping Springs Taxi. We had our "staff researchers" check into it and we can confirm there is now a Dripping Springs Taxi service. They have been in business for 2 weeks and currently have 3 taxis in their fleet. For more information, including rates and contact, you can visit their website: http://www.drippingspringstaxi.com/"