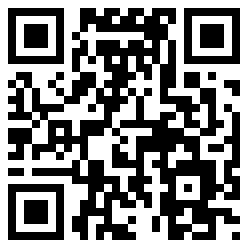 Children are safe and snuggly in their cocoon, similar to in the womb, when home for Christmas break
New York, NY (PRWEB) December 19, 2012
Dr. Bonnie happily shares, "Children are safe and snuggly in their cocoon, similar to in the womb, when home for Christmas break". This time with family gives children that are suffering from Post Traumatic Stress Disorder (PTSD) a chance to regroup, get comfortable and work through the trauma as they are away from the "scene of the crime". Dr. Bonnie's family play therapy is a theory she developed that is done at home with parents or at school with teachers. It gives everyone the chance to use play as a way to recover from the trauma. Dr. Bonnie says "Play is to children as conversation is to adults."
However, she cautions when children return to school to the "scene of the crime" so to speak, that the Post Traumatic Stress Disorder (PTSD) may resurface. Parents can expect regression and possibly severe separation anxiety. This is normal behavior following an event this traumatic. Actually symptoms are normal because if they don't show symptoms that can be more of a problem. The children to watch are the ones coming from separated or divorced families who may already be experiencing loss. This separation anxiety includes clinging, fear of being away from their parent, refusal to go to school and psychosomatic symptoms such as crying out in fear. Children may experience flashbacks, that is a way for them to relive the events that occurred and for them to get past Post Traumatic Stress Disorder. Dr. Bonnie's family play therapy can successfully minimize this behavior and work through flashbacks if parents play with their children.
When they return to school Dr. Bonnie warns "bells go off" and not the good ones.
What can parents, teachers and grandparents do to make the transition smoother from Christmas break to resuming normal school activity?
Dr. Bonnie advises to tell the teacher and your child that you will sit in the classroom for short periods of time to help your child "ease in" to normalcy and routine with your presence. Dr. Bonnie stresses "It is important to verbalize that they will be safe, secure and nothing bad will happen. The bad guy is gone and they are now safe and will be protected". Explain to the child that mom or dad will be just a phone call away and tell the teacher you want to be called if child seems to be hysterical or scared to stay without you. At that point, you should return to the school for short intervals as much as needed to comfort, reassure and soothe the child—Be near them! Some children may have separation anxiety with taking the bus, parents may need to drive their children to school to settle them temporarily.
Even children not involved directly to this tragedy may show symptoms as a form of contagion, due to our nation in mourning and parents/children being on "high alert". Such a sad tragedy coming off the onset of "supposedly happy" times,- Holiday stings even more. Remember all will regress being near the "scene of the crime". It is important to expect symptoms even from ones not directly touched by this as parents are in trauma for their own children's safety when this occurs. Children have emotional antennae and can pick up their parents fears. Symptoms children may experience are bed wetting, nightmares, aggression, depression, not eating, overeating, crying, defiant, not attending school willingly, belligerent, passivity and the fear of their parent(s) leaving. Pay special attention and participate in family play therapy if they have lost a friend or a teacher, as the child may think you are leaving too. Dr. Bonnie recommends verbalizing you are not leaving and that they are safe. It is not their fault, they are good and they are not bad. Since children are egocentric they think they can cause or fix something- called magical thinking! It is important they know it has nothing to do with them and they did not cause it!
As President Obama said in his most recent speech "We Can't Tolerate This Anymore". (http://yhoo.it/T1jzUM)
What can we all take away from this?
We don't know what we have till we lose it! Reach out and hug someone we love and hold them dear. "Take a look around," Dr. Bonnie says, Do an exercise that says what you are thankful for and grateful for. What can we do to show appreciation for our children and family members? How can we love our family the way they want to be loved? Dr. Bonnie asks you to take inventory to expressing love and gratitude, how often and how deeply do you show this love and gratitude? Hopefully like most of Dr. Bonnie's patients you will make up and not break up like her book says. You will realize what is important in life. Some of these families might decide to change course and not break up but make up due to the life changing tragedy that has forever changed their life and their perspective on life! "Hold your loved ones close and cherish what you have!" Dr. Bonnie says.
More information on saving the children through family play therapy in Dr. Bonnie's book Adultery the Forgivable Sin and Make Up Don't Break Up.
View more on family play therapy: http://bit.ly/R1vELe
Find further advice from Dr. Bonnie, named Best Local New York Therapist by the US Commerce Association two years in a row, in her "5 Star Video Contributor" via YouTube/Google http://bit.ly/Ywwunw