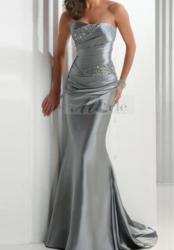 (PRWEB) December 18, 2012
On Dec. 15, 2012, MerleDress, a reliable supplier of prom dresses, held a party to celebrate its fast grow in 2012.
Donnie Terry, CEO of MerleDress, was very excited, saying, "2012 marks our fast grow in business, and we have developed from six staffs to a 90-staff company. I'm so excited. I want to thank you! Thanks to our talented designer and sales team. I am proud of you!"
The party began with a group dancing, and all the female staff were dressed up with the new prom dresses from their own company. The party has also attracted a lot of audience applause and applause from the outset. The party included dances, songs and magic shows.
Grace Lee, a top prom dress designer, who just became a member of the company last month, expressed her excitement, saying, "It is the first time I watched a wonderful company party like this, and I can see the power of solidarity here. I really enjoy it!"
As a leading supplier of women dresses, MerleDress is offering 3000 different styles of wedding dresses, bridesmaid dresses, prom dresses, formal dresses, cocktail dresses, and so on.
According to Donnie Terry, MerleDress would insist on its basic idea of helping women dress better, put much emphasis on products' new styles and quality. They are ready to help young ladies to grab the spotlight with their dresses.
For more information, please visit: http://www.merledress.com/