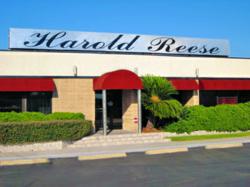 Our goal is to help our customers feel right at home.
Houston, TX (PRWEB) December 17, 2012
To accommodate the Houston jewelry gift rush for the holidays, Harold Reese Jewelry announces their new holiday store hours, open seven days a week. Owner Harold Reese shares,
"Each holiday season is filled with excitement as we try to impress our loved ones with the perfect gift. At Harold Reese Jewelry, we open our store hours longer during this season so we can spend more time learning more about our customers in order to find the gift that 'fits' the recipient. Our vast selection of high quality jewelry, at the lowest price possible, is impressive and we have many long-time customers who come back again and again because of the level of service we provide."
The hours for this Houston Jeweler are seven days per week from 10:00 am to 6:00 pm, except for Thursday from 10:00 am to 7:00 pm and Sunday from 12:00 pm to 5:00 pm. Opening the store longer and for more days makes shopping for jewelry in the Holiday Season a little easier. Shoppers who work all day are now able to visit the store later in the evening, or on the weekends. Store owner, Harold Reese explains further,
"We want shopping to be comfortable and easy, which is why we have opened our doors for more hours and we operate under an 'appointment only' policy. We want to make sure that our customers don't feel rushed or interrupted when making an important decision like buying jewelry. Our Jewelry Consultants at the store will give our customers the time they need to make the right choice when buying their jewelry. Our goal is to help our customers feel right at home."
About Harold Reese Jewelry
Harold Reese has been serving customers in Houston, surrounding areas as well as other states for over 40 years. Harold is known as Houston's "Diamond Man" and is the owner of Harold Reese Jewelry which is the Engagement Ring and Bridal Set Headquarters of Houston. Harold deals in fine, luxury jewelry and pre-owned fine watches, including pre-owned Rolex watches. To contact Harold Reese Jewelry, you can visit the Harold Reese Jewelry website at http://mydiamondman.com, or call the store at 713-910-0010.