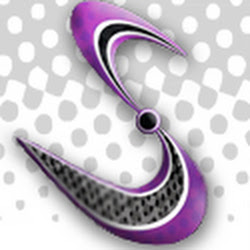 Connect to the World
Denver, CO (PRWEB) December 18, 2012
The Nation provided the news this week that the Thai government has implemented a minimum wage in many parts of the country to act against labor exploitation. The article went on stating that while this may be good news for the workers in the short-term, it may turn out to become a disaster later on. This is because the highly competitive market is already facing trouble with the falling export values due to the recession. The article by The Nation also states that if cost cutting is not achieved, around a 100 businesses will fall out each year and their workers will be made to face unemployment; there is speculation that the government may be talked into creating a fund for such staggering businesses to save them from shutting down and the fund may cause an unwanted dent in the government's budget, but it will be beneficial for the economy as a whole if businesses are stabilized once again. The article was posted on the 12th of December at http://www.nationmultimedia.com/business/Group-calls-on-govt-to-help-SMEs-30195960.html and it also said that local firms should compete with international ones to increase sales.
XSM states recessions and minimum wages provide an opportunity for businesses to become cost effective. Different businesses tackle the situation in different ways. For some, the easiest solution is to make a few workers redundant so wage expenses are cut. However, where a large population of labor is needed, this may not always be the smartest choice. For small businesses facing such problems, XSM has introduced the best solution.
XSM has introduced website development to SMEs so that they may strengthen their brand image and capture a larger market. Websites also help in providing information to seeking customers and create more awareness if they are SEO optimized. Other than that, XSM offers businesses effective consultancy services which can be based around management decisions as well to become more efficient and productive. Link building is also a large advantage as it teaches everything to know about SEO. The company has made a group on LinkedIn for the ease of existing and potential customers. It can be found at http://www.linkedin.com/groups/Fans-XSM-4760421. For more information about XSM and its services provided for cost-cutting and effectiveness, visit http://www.connecttotheworld.com.