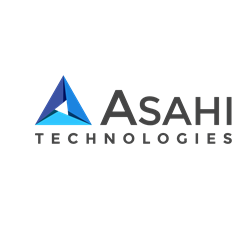 At Asahi Technologies we offer complete mobile solutions that aid organizations to get through the holiday season and stir up business for 2013.
New York, NY (PRWEB) December 17, 2012
The ever-growing mobile device usage provides a great opportunity to small businesses to connect with their consumers at every stage of their decision process. But to reap the benefits, retailers need to adopt effective mobile strategies that impact consumer behavior and drive repeat purchases. As organizations recognize the significance of mobile website and mobile apps to deliver enhanced customer experience, the NY based firm offers affordable mobile solutions to the client's specific line-of-business processes.
According to IBM, mobile had a record setting impact during this year's Black Friday event. Mobile traffic to retail sites increased by 67% as close to one quarter of all shoppers used a handheld device to visit a vendor's site. Black Friday online sales grew by 20.7% from previous year. Mobile sales surpassed 16%, up from 9.8% in 2011. With 40% of all mobile searches being done with local objective, it was evident that businesses offering the finest mobile experiences had a competitive advantage. Looking at these stats, retailers ought to realize that going mobile is a business imperative in today's on-the-go, frenzied marketplace.
The NY based firm is focused on providing end-to-end mobile solutions that are custom made to address the unique needs of SMB's. The company with its quick and simple setup delivers a rich mobile version of the website that downloads fast and is easy to navigate. From creating a mobile friendly website to increasing viability on mobile devices, and designing mobile apps to generating sales opportunities, Asahi Technologies offers one stop mobile solutions to help merchants generate augmented revenues. "At Asahi Technologies we offer complete mobile solutions that aid organizations to get through the holiday season and stir up business for 2013", stated Vinod Subbaiah the CEO and Founder of Asahi Technologies.
With mobile shopping becoming main stream, internet merchants are embracing mobile technology to deliver more enjoyable shopping experience. Small retailers need to think strategically and work out a meticulously thought-out action plan for mobile engagement, focused on achieving specific objectives to tackle the holiday rush. The expert team at Asahi Technologies ensures small businesses a strong online presence and helps them leverage the power of mobile technology for business success.
About Asahi Technologies
Asahi Technologies is a New York based web design and development firm that provides software consulting and Web solutions to small and medium level businesses all across North America. Asahi Technologies specializes in responsive design, cloud computing, online marketing, mobile application developmentand open source technologies. Under the leadership of Mr. Vinod Subbaiah, who himself started his career as a software programmer, Asahi Technologies' team comprises of experienced software professionals having extensive knowledge of technology with B2C and B2B operations. The firm's headquarters is located in New York City, NY.