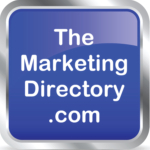 (PRWEB UK) 28 December 2012
TheMarketingDirectory.com will offer businesses a unique B2B Marketing resource which will provide business professionals and entrepreneurs with a central marketing platform where they can not only find out about the latest marketing news and buzz but will also be able to submit their own articles which will be published on the 'News & Articles' page of the site.
Staying ahead of the latest marketing is a constant challenge for businesses. The Speed of change with new innovative marketing methods together with the current economy makes it absolutely necessary for businesses to keep on top of new marketing techniques. Professionals are thirsty for information about how they can keep ahead of the competition, maintain their market share and accelerate their business.
The new marketing service will provide its users with a constant stream of interesting marketing articles and its members with a unique publicity opportunity where they will be able to create interest in their product and services and drive traffic to their website by way of article marketing.
Members will be able submit up to two articles per month. This could be about anything including Branding, Graphic Design, Web Design, E Mail Marketing , SEO and Social Media Management.
In addition to the 'News and Article Service' , TheMarketingDirectory.com also provides an Exhibition and Trade Show Calendar, the latest Exhibition and Trade Show news and a directory of marketing companies. These additional resources will provide a constant stream of traffic from businesses and individuals searching for events as well.
An important part of the TheMarketingDirectory.com will be the Facebook Page which aims not only to provide information but also to offer a community to its members and fans where they will have the opportunity to network and engage and make new contacts and also offer interesting marketing articles.
Registration is available now at this link
For additional information please contact Alexandra Stearn or visit http://www.TheMarketingDirectory.com
About TheMarketingDirectory.com
The Marketing Directory is a dynamic Marketing Resource offering its users and members a unique 'News & Article Marketing Service' together with exhibition calendar and Marketing Directory.
Alexandra Stearn
xpoworld(at)btinternet(dot)com
44 (0) 207 748 0798