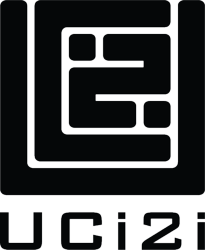 The architecture of UCi2i allows us to meet the bandwidth and deployment requirements of the widest set of customers without requiring complex network infrastructure upgrades.
London (PRWEB UK) 17 December 2012
Synetix Solutions, a specialist provider of storage, security and infrastructure has partnered with UCi2i, the world's first global and vendor agnostic Video Managed Services Provider, to meet growing demand for reliable video conferencing capability without requiring significant CAPEX investment.
"Our partnership with UCi2i is based on research we did with a segment of our customer base which looked at business drivers and the types of traffic that was flowing across the network," explained Rick Gray, Managing Director at Synetix Solutions. "Over the last few years, many have experienced growing levels of ad-hoc video such as Skype and Facetime. Both technologies, although great for consumers, pose challenges in a business environment around quality of service, security, user support and resource management." Based on its survey of around 60 midmarket customers, video as a percentage of network traffic had grown by roughly 20% over the last year for over half of the sample group.
Synetix began evaluating a number of traditional video conferencing solutions, as Gray explains, "Our own tests and feedback from customers suggested that flexibility and reducing CAPEX were the two biggest considerations when deploying video conferencing. Some users felt they needed dedicated rooms but the majority wanted to use ad-hoc video using cameras within tablets, laptops or portable units. However, an overriding requirement was the ability to control video for security and to ensure network QoS."
The selection of UCi2i allows Synetix to offer true fixed priced, monthly subscription based Virtual Meeting Room and point-to-point video communication service plans for meeting room systems, desktops, mobile devices and dedicated telepresence rooms. The platform offers full real-time call quality monitoring, around the clock support, and is delivered fully encrypted from a global network in the cloud. "Deployment is simple and we already have a number of pilot projects up and running," explains Gray, "The architecture of UCi2i allows us to meet the bandwidth and deployment requirements of the widest set of customers without requiring complex network infrastructure upgrades."
Michael Grant, Founder and Group Operations Director of UCi2i adds, "Synetix is a great partner for UCi2i, together we offer customers a strong design and integration solution, providing businesses of all shapes and sizes with an all-in-one, affordable and HD quality hosted video conferencing service that's easy to use and simple to buy."
About Synetix Solution
Synetix Solutions Ltd is a specialist provider of storage, security and infrastructure services and solutions to enterprises. Founded by individuals with over a decades experience within the IT industry, Synetix deliver a proven and innovative portfolio of products and services to leading UK corporate customers within financial and professionals services, retail and manufacturing.
With a core of top level vendor accreditation and strong delivery processes based on Prince 2 and ITIL best practice, Synetix has established long standing relationships with its clients to help deliver high value IT solutions. To help its clients meet the challenges of modern business process and to improve flexibility, Synetix has an extensive solutions portfolio that can be delivered via the use of on-site IT, hosted applications and remotely managed services. For more information, please visit http://www.synetixsolutions.com
About UCi2i
UCi2i is the world's first global, independent and vendor agnostic Video Managed Services Provider headquartered in Hong Kong and London. Founded in 2009, UCi2i enables you to communicate face to face, through secure and high definition video, wherever you are.
http://www.UCi2i.com