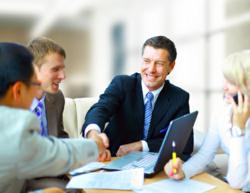 Our report shows that as well as a record number of formations, net company growth is also on the up, as is the UK company share
(PRWEB UK) 18 December 2012
The third quarter of the year was highly successful for Kettering in terms of company formation, with more new companies registered than any other Q3 on record for the town.
Between July and September, there were 154 companies formed in Kettering. Not only was this a record number, it was also a 9% increase on the same period in 2011.
The increase in company formation could be due to the council's "Suite 16" service plan for 2012/13. The aims of the plan are to redevelop the town centre and improve education and employment in the area.
Managing Director of Duport.co.uk, Peter Valaitis said:
"The South East Midlands is a growth area and Kettering is a key location within it."
"The record number of company formations is a testament to the council's hard work in improving several different aspects of Kettering. Our report shows that as well as a record number of formations, net company growth is also on the up, as is the UK company share."
The Duport Business Confidence Report for Kettering includes data and statistics that give an insightful view of the local economy. More information can be found at http://www.duport.co.uk/kettering.
Duport Business Confidence Reports are generated and released by Duport Associates Ltd. The data contained in these reports is assimilated and analysed by Duport using public record data from sources including Companies House, Office for National Statistics and Ordnance Survey. Duport Associates Ltd is a leading UK company formation agent, established in 1997 and registering around 10,000 new companies each year through its Companies House approved software.