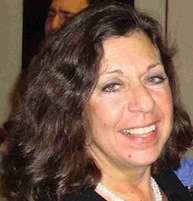 Washington, DC (PRWEB) December 17, 2012
In her book, "The Virtue of Selfishness," Ayn Rand exhorted readers to put the word "selfishness" to its true and proper use: to describe the ethic of rational self-interest. Education pioneer and author Marsha Familaro Enright points out that fifty-one years later, it's still an uphill battle to get others to accept this use of the term "selfishness." In this video, filmed at the Atlas Society's 2012 Atlas Summit, Enright examines the semantic, conceptual, and cultural problems with following Rand's admonition and suggests alternatives.
This presentation includes a Q&A session with the audience.
Access this video here:
http://www.atlassociety.org/as/problem-selfishness-marsha-enright
About Marsha Enright:
Marsha Enright earned her B.A. in biology from Northwestern, and an M.A. in psychology from The New School for Social Research. Marsha Enright is currently the president of the Reason, Individualism, Freedom Institute, and leads development of the College of the United States and its wholly independent scholarship fund. Ms. Enright writes and presents on a broad range of topics, from research neuropsychology to philosophical biology to contemporary culture. Her work has been published in The Journal of Ayn Rand Studies, The New Individualist, Objectivity, The Daily Caller, Real Clear Markets and elsewhere. In 1990, Ms. Enright founded Council Oak Montessori School for students ages 3 to 15 on Chicago's far southwest side. In 2006 and again in 2011, it was named one of the top private elementary schools in Chicagoland by Chicago Magazine.
About The Atlas Society:
The Atlas Society promotes open Objectivism: the philosophy of reason, achievement, individualism, and freedom. Our scholars work to further develop this philosophy born in the mid-twentieth century. We present the empowering principles of Objectivism to a global audience, and offer those principles as a rational and moral alternative in the marketplace of philosophical ideas.
We do this through a variety of programs, which include:
-Original scholarly research which further develops the philosophy.
-Academic training of young intellectuals.
-Publishing and commissioning influential books and monographs.
-Our rich multi-media website
-Original commentary and op-eds published in mainstream media.
-Speeches and media appearances.