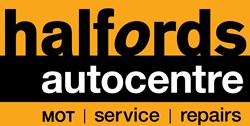 We offer a winter inspection service and free tyre checks at all Autocentres that could prevent motorists being stranded at the roadside.
(PRWEB UK) 21 December 2012
Millions of drivers will attempt the drive home for Christmas this week without checking weather or traffic reports according to new research from Halfords Autocentres.
A survey into the behaviour of UK motorists during winter found that well over half (59%) of drivers ignore traffic reports and more than a third (36%) don't check what weather they are likely to encounter en route – adding many unnecessary hours to their journey time.
For those attempting to visit friends and family over the festive period, the study also found that one in four (25%) are caught unprepared on the road at this time of year, a significant proportion of these drivers (24%) won't even make it off the driveway due to flat batteries and a quarter (25%) are destined to be stranded at the roadside.
Halfords Autocentres Marketing Director Rory Carlin said: "Whilst winters are getting harsher, UK drivers clearly aren't adapting to cope.
"A change in behaviour – particularly over peak travel times during the festive period – has the potential to significantly reduce traffic jams and unnecessary breakdowns."
Halfords Autocentres found that nearly a fifth (18%) of drivers don't perform any kind of checks on their vehicle prior to making a journey, despite the increased demands placed upon hoses, drive belts and batteries during the winter months.
Rory Carlin added: "We offer a winter inspection service and free tyre checks at all Autocentres that could prevent motorists being stranded at the roadside."
Edward Smith from Metorological Consultancy Weather Edge also commented: "The unpredictable winter weather means that millions taking to the roads over the festive period could be caught out.
"The importance of checking travel reports before setting off can't be emphasised enough. I also urge the 67% of drivers that admit to not telling friends and family of their intended route to do so in case of an emergency."
The Halfords Autocentres 11 point Winter Inspection costs just £29.95, plus a 'Duxback' windscreen treatment and a free winter essentials pack (worth £24.95). For more information or to book online visit http://www.halfordsautocentres.com/winter.
Ends
Media contacts:
Halfords Press Office
0207 025 6658 / halfordsteam(at)redconsultancy(dot)com
Notes to Editor:
Halfords carried out research amongst 500 drivers from the UK during November 2012.
About Halfords Autocentres
Halfords Autocentres is a leading independent car servicing, repair, tyre and MOT garage network. We employ highly trained ATA accredited technicians and use the latest in vehicle diagnostic equipment to deliver dealership quality work at affordable prices.
Being independent expert's means that we are able to repair and maintain any make or model of car in line with the manufacturer's standards, whilst offering a local price match promise and peace of mind in the form of a minimum guarantee of 12 months or 12,000 miles on work carried out. (See website for terms and conditions)
The Halfords Autocentres name may be a recent addition to our 270 centre's, but our heritage spans more than three decades and we serve over 750,000 customers every year - with over 8 out of 10 of them being happy to recommend us to their friends.