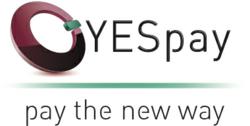 London (PRWEB UK) 18 December 2012
The UK IT Industry Awards took place on Wednesday 14 November at the Battersea Park Events Arena in London. With over 1,300 guests in attendance, the awards brought together the industry's leading players. The awards are run by BCS, The Chartered Institute for IT, and Computing magazine. David Clarke, MBE, Group Chief Executive Officer BCS, The Chartered Institute for IT, said for Pennies electronic charity box: "Our judges were impressed by this exciting and expansive project which gives fresh impetus to community giving."
United we stand
Due acknowledgement also goes to The Entertainer (Pennies' merchant using the electronic charity box) and ITIM (Pennies' software vendor). YESpay has incorporated the 'Pennies solution' into its payments software, which is supplied to partners and merchants. Itim has integrated the YESpay application with the Itim point of sale and back office software. With the 'electronic charity box', Pennies enables customers to round-up card purchases and donate their 'electronic' change to charity. This functionality has enabled The Entertainer, the multi-store children's toyshop chain to implement Pennies simply and quickly in its stores. "We've experienced absolutely no slowdown in the speed with which customers use our tills. It has been seamless," Gary Grant, MD and Founder, The Entertainer. Pennies' implementation is simple-to-use for other merchants as well, allowing them to easily and cost-effectively participate in a growing micro-donation movement, which is proving popular with UK consumers and starting to make a difference for charities too.
Pennies, 'the electronic charity box', launched with its first retailer - Domino's Pizza in November 2010. Since then The Entertainer, Zizzi and Travelodge have also adopted Pennies. The charity box is expanding the number of partners whose customers can top up their payments with a donation to charity. A growing number of YESpay customers going live include The Fragrance Shop, Adnams Cellar & Kitchen and BHF. There's also interest from Harvey Nichols and Blackwells and a number of others in implementing the solution to help a million lives!
About YESpay International Limited
YESpay International Ltd., a global card payments service company, provides highly secure Internet, EMV Chip & PIN, contactless and gift card payment processing services to independent and multi-chain merchants. Through EMBOSS, the YESpay Managed Payment Service, merchants can quickly accept integrated card payments within EPOS, kiosks, hospitality and e-commerce systems with minimal capital investment and low on-going services costs. EMBOSS is an on-line IP-based payment processing service that has been generically pre-accredited by major Card Acquirers in Europe and North America (including First Data Merchant Service (FDMS), Chase Paymentech, Barclaycard Business, HSBC, HBOS, Lloyds Cardnet, Streamline, Ulster Bank, Elavon, PBS, Amex and Diners). In addition, the YESpay EMBOSS service is fully end-to-end certified to Payment Card Industry Data Security Standards (PCI DSS) Level 1 as mandated by Visa and MasterCard. The YESpay EasyV-Suite of card payment products is innovative and cost-effective for EPOS, Kiosk, Hospitality, Mobile and Internet environments. With the YESpay EMBOSS card payment service, merchants can perform card payments in both card-present and card-not-present environments.
Contact details:
UK Headquarters: YESpay International Ltd, Checknet House, 153 East Barnet Road, Barnet, EN4 8QZ, UK
Tel: +44 (0)203 006 3790
Canada Office: YESpay International Ltd, 116 Spadina Avenue, Suite 201, Toronto, Ontario, M5V 2K6, Canada
Tel: +1 855-YES-PAY- 1
PR Contact: Nitasha Jain, Marketing Manager, ext. 402, nitasha(dot)jain(at)yes-pay(dot)com, marketing(at)yes-pay(dot)com
About The Pennies Foundation
The Pennies Foundation, a registered charity, has created Pennies, the electronic charity box. Pennies makes giving to charity easy and affordable for all: customers can simply press 'YES' on the Chip and PIN machine in-store, or click the 'Donate' button online. The request is for micro-donations – literally a few pennies (1p-99p). The Pennies Foundation then ensures that all the donations are received by the charities named on the virtual tin.
The retailer chooses the charity or charities to benefit from the majority of the amount collected with the remainder split equally across ten other UK charities that cover a range of causes like cancer, children, homelessness and the elderly.
Contact details:
The Pennies Foundation, 3rd floor, 140 London Wall, London, EC2Y 5DN | Tel: +44 (0) 20 7600 9286
Contact person: Maddy French, maddy(dot)french(at)pennies(dot)org(dot)uk
About The Entertainer
The Entertainer is the largest independent retailer of toys in the UK, with 30 years experience. The first store was opened in Amersham, Buckinghamshire by Gary and Catherine Grant, who are now the proud owners of 57 stores. Experience in buying and selling toys since 1981 is key to the ongoing growth of the company.
Contact details:
Boughton Business Park, Bell Lane, Little Chalfont, Amersham, Buckinghamshire, HP6 6GL | Tel: 0844 800 5100 Contact person: Gary Grant
About Itim
Itim provides end-to-end Multi-Channel Retail Applications and Insights. The solutions are designed to help optimise businesses for 21st Century retailing falling into two major categories; Optimisation Solutions and an end-to-end Multi-Channel software platform called "The Retail Suite"
Contact details:
10th Floor, Marble Arch Tower, 55 Bryanston Street, London, W1H 7AA | Tel: +44 (0) 207 598 7700
Contact person: Neil Crawshaw, ncrawshaw(at)itim(dot)com