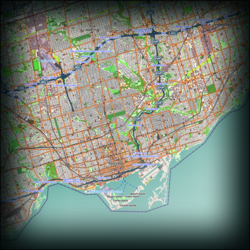 Subscribe during the month of December, 2012 and earn one free month of access to DataBid.com.
Toronto, ON (PRWEB) December 17, 2012
DataBid.com Provider of Timely Accurate Project Information and Commercial Construction Leads in the Greater Toronto Area is Currently Reporting on The TCHC Lawrence Heights Phase 1 - Development Partner RFP.
As of 12/17/2012 Bids are due: January 17, 2013 11:00 AM
Strategic Procurement - To Housing Services Inc. (HSI)
Location: Various - Toronto Ontario
Click Here To See Complete Details On This Project
Divisions:
Division 02 - Existing Conditions
Division 03 - Concrete
Division 04 - Masonry
Division 05 - Metals
Division 06 - Wood, Plastics and Composites
Division 07 - Thermal and Moisture Protection
Division 08 - Openings
Division 09 - Finishes
Division 10 - Specialties
Division 12 - Furnishings
Division 13 - Special Construction
Division 14 - Conveying Equipment
Division 21 - Fire Suppression
Division 22 - Plumbing
Division 23 - HVAC
Division 26 - Electrical
Division 28 - Electronic Safety and Security
Division 31 - Earthwork
Division 32 - Exterior Improvements
Division 33 - Utilities
Detail of Services:
Lawrence Heights Phase 1 consists of a 25.6 acre parcel adjacent to the Yorkdale Subway Station entrance. Revitalization of Phase 1 will include the demolition and replacement of 233 TCHC rental units, the addition of 828 market units (including 665 condominium apartment units and 163 freehold townhouse units) and the development of 45,750 square feet of commercial space.
The successful Development Partner will be selected based on their proposed business concept demonstrating an ability to provide TCHC with net profits, after covering all TCHCs redevelopment and rental replacement costs, as well as their commitment to implement TCHCs vision and objectives for the transformation of Lawrence Heights. This exciting project offers the opportunity to engage in one of Torontos largest city-building initiatives.
Lawrence Heights is an active and engaged community, where the tenants and other key stakeholders have helped shape and realize the vision for the area. Located between two subway stations (Yorkdale and Lawrence West Stations), the 105-acre TCHC Lawrence Heights lands have been identified for intensification in the Lawrence-Allen Secondary Plan, which envisions adding 4,100 market units to the property, as well as the replacement of the existing 1,208 social housing units, for a total of 5,308 units built over a multi-year time period. The redevelopment of the Lawrence Heights community to accommodate mixed-use, mixed-tenure and mixed-incomes will result in a more socially and economically robust neighbourhood, fully integrated into the Citys urban fabric.
President Jim Lamelza: "General Contractors, Subcontractors, and Material Suppliers doing business in Southern Ontario are invited to a free trial of DataBid.com today. Our clients enjoy the quality of data as well as the helpful access to our editorial team and customer service specialists."
Subscribe during the month of December, 2012 and earn one free month of access to DataBid.com. Use the following promo code: #DECFREE. Inquiries can be made by calling: 1-888-929-3282 Mon-Fri 9AM-5PM Est.
More About DataBid
DataBid.com is a new data-centric construction lead service that focuses heavily on providing unmatched customer service backed up by some of the highest quality information around.
DataBid is a new company owned and managed by a dream-team of commercial construction reporting professionals who have combined industry experience of more than 50 years. Local commercial construction companies' access DataBid.com construction leads to gain market share and to reduce the time required to find new projects and opportunities.
With more than 50 years of combined experience in commercial construction lead reporting; general contractors, subcontractors and material suppliers have access to the following features and benefits with DataBid.com:
*Complete Bidders Lists
*Access to More In Design Opportunities
*Advanced Project Searching
*Immediate Access to Our Editorial Team
*Complete Project Descriptions
*Advanced Project Tracker
*Most Bid Results Reported Within 24 Hours of Bid Opening
*Available Friendly Effective Customer Service
*Searchable Construction Company Directory
*Complete Company & Contact Information
*Historical Company Bidding with Past and Current Project Results
Some Industries Published In DataBid.com are as follows:
Procurement & Contracting Requirements, General Requirements, Performance Requirements, Concrete, Masonry, Metals, Wood, Plastics & Composites, Thermal & Moisture Protection, Openings, Finishes, Specialties, Equip., Furnishings, Special Construction, Conveying Equip. , Fire Suppression, Plumbing, HVAC, Integrated Automation, Electrical, Communications, Electronic Safety & Security, Earthwork, Exterior Improvements, Utilities, Transportation, Waterway & Marine Construction, Process Integration, Material Processing & Handling Equip., Process Heating, Cooling & Drying Equip., Process Gas & Liquid Handling, Purification & Storage Equip., Pollution & Waste Control Equip., Industry Specific Manufacturing Equip., Water & Wastewater Equip., and Electrical Power Generation.
Areas Of Coverage Include the Following Counties:
Brant, Bruce, Chatham-Kent, Dufferin, Durham, Elgin, Essex, Grey, Haldimand, Halton, Hamilton, Huron, Lambton, Middlesex, Niagara, Norfolk, Oxford, Region of Peel, Perth, Simcoe, Toronto, Waterloo, Wellington, York.
DataBid is a source for Commercial Construction Leads, Public Tenders, Private Negotiated Bids, Commercial Construction Projects in Southern Ontario, and the GTA.
*(certain rules and restrictions apply, please see your DataBid.com representative for additional details.)