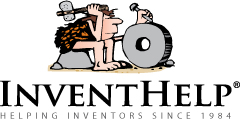 Pittsburgh, PA (PRWEB) December 21, 2012
InventHelp, America's largest invention submission company, announces that one of its clients, an inventor from Michigan, has designed a set of collars that would train a dog not to chase or behave aggressively toward a cat or another dog in the home. This invention is patented.
The "TLC Cat Protection System" would reduce the need for the owner to have to discipline or monitor pets while together in the same house. The invention would help to maintain peace in households where both dogs and cats or several dogs live together.
The set would consist of a dog collar that contains a receiver and a cat collar equipped with a transmitter and adjustable settings. Made from nylon, the dog's collar would also contain an audible alert and a shock mechanism. If the dog comes within five feet of the cat, the audible alert is activated. If the dog continues toward the cat, a mild shock is delivered, correcting the behavior without harming the animal. The adjustable settings would enable animals to become closer over time as they grow used to living with each other. The TLC Cat Protection System collars could be produced in various sizes, colors and settings based on the dog's size.
"I have trained dogs for more than 30 years," said the inventor. "When dogs are adopted, they can become aggressive toward cats who already live in the home. As a result, the dogs are often returned, or worse, are put to sleep if they're considered too aggressive. These collars effectively solve the problem of dogs chasing and injuring cats as well as the problem of dogs chasing or acting aggressive toward other dogs."
InventHelp is attempting to submit the invention to companies for review. If substantial interest is expressed, the company will attempt to negotiate for a sale or royalties for the inventor. For more information, telephone Dept. 10-BGF-323 at (800) 851-6030.
Manufacturers interested in reviewing additional inventions and new product ideas can contact InventHelp's marketing partner Intromark by filling out an online request to review new product ideas here.
# # #