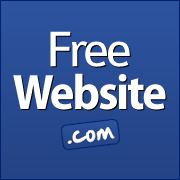 New York, NY (PRWEB) December 19, 2012
FreeWebsite.com announced the release of an article discussing their coffee shop website template. FreeWebsite.com is an industry leader in providing easy to use, low cost websites. In the article, the company discussed the importance of a website for coffee shops.
"People are increasingly using their mobile devices to decide where to eat while on the go," said a FreeWebsite.com representative. "If your coffee shop doesn't have a website, they won't be able to find you, and they'll spend their money somewhere else."
Nearly 90% of internet users will shop online for goods and services, spending nearly $220 billion. Coffee shop owners who want to gain a share of that business need to be sure they have a website that customers can find and that creates the kind of image they want to project.
"Our coffee shop website templates are adaptable, giving you the ability to decide what kind of layout, information and images you want to use," the representative went on. "The important thing is to create an image that draws customers in and keeps them returning."
The team at FreeWebsite.com will help you choose the coffee shop website templates that will work best for business owners' needs, whether it's the free plan or a premium upgrade. They will also provide answer questions and provide support.
To read the article, visit http://www.freewebsite.com/coffee-shop-website-template/
About FreeWebsite.com: FreeWebsite.com breaks down barriers to website ownership by providing attractive, easy to use websites, complete with content, at low prices. To learn more, visit FreeWebsite.com