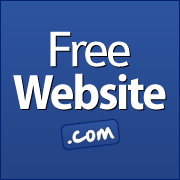 New York, NY (PRWEB) December 18, 2012
FreeWebsite.com released an article today aimed at demonstrating their restaurant website templates for restaurant owners. In the article, the FreeWebsite team, talked about why a website is important for restaurants.
"Today's consumer is making more and more decisions on the go," said a FreeWebsite.com representative. "They use their smartphones and other devices to find restaurants. If you don't have a website, they won't be able to find you."
"They also want to know something about your restaurant," continued the representative. "They want to see menus, learn something about the owner and staff and read reviews from other customers. Our restaurant website templates help you get a website that will provide customers all that information and make it easier for them to find you when they are deciding where they want to eat."
Along with the restaurant website templates, FreeWebsite.com has a staff of professional designers who will help business owners choose the right package for their restaurant. As their name implies, they do offer a free package or the option to upgrade to a premium package that will give users more marketing tools.
To read the article, visit http://www.freewebsite.com/restaurant-website-template/
About FreeWebsite.com: FreeWebsite.com breaks down barriers to website ownership by providing attractive, easy to use websites, complete with content, at low prices. To learn more, visit FreeWebsite.com