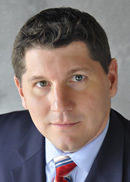 When parents put their children on the school bus in the morning, they expect their kids to be safe
Clarksville, TN (PRWEB) December 18, 2012
The Rocky McElhaney Law Firm recently learned of a school bus accident that jeopardized the safety of dozens of high school and middle school students. According to news station WSMV, a school bus crash in Clarksville, TN injured 15 students and the bus driver on the morning of Friday, December 14, 2012.
There were 57 students of Rossview Middle and Rossview High School on board when the bus was rear-ended by a 16-year-old girl who said she could not stop in time. According to police reports, she was cited for following too closely. Ten students and the bus driver were transported to Gateway Medical Center with complaints of neck and/or head pain.
A second crash occurred at the scene when the students were transferring from one bus to the other. A 2009 Dodge Caravan being driving by Alec Bachard, 21, went around traffic cones unaware of the existing school bus crash and sideswiped the bus. Bachard was cited for reckless driving, operating an unsafe vehicle and for having no insurance, said police reports.
Personal injury attorney Rocky McElhaney offered his commentary on the crash. He believes there should be stricter regulations regarding school seatbelts: "Sometimes, an accident is unavoidable. We need to keep kids safe and prepared for any situation."
Currently, the 2003 Tennessee Public Acts, ch. 299 (the Act), now codified at Tenn. Code Ann. § 55-9- 602, does not require does not require seat belts in school buses.
Under the Act, if the school transportation vehicle weighs 10,000 lbs. or less, is not exempt from mandatory seat belt use under federal law, and is not used as a public or livery conveyance for passengers, the Act requires seat belts or child restraint systems for children ages four through 15. On average, a 38', 84 passenger school bus weighs in between 22,000 to 28,000 pounds curb weight without passengers.
It was not reported if the students involved in the Clarksville crash were wearing seatbelts.
Mr. McElhaney also expresses hope the students and their parents are able to achieve justice in the courtroom. "When parents put their children on the school bus in the morning, they expect their kids to be safe," said Mr. McElhaney. "Unsafe drivers should be penalized for their actions. We at the Rocky McElhaney Law Firm hope the children and their parents are properly compensated for their injuries."
About the Rocky McElhaney Law Firm
The lawyers at the Rocky McElhaney Law Firm are experienced in handling the various issues that can arise in cases such as the school bus wrecks in Clarksville. When an individual causes injuries to another, medical bills can pile up in a hurry. The attorneys at the Rocky McElhaney Law Firm represent clients injured in:

Motor vehicle accidents
Railroad and aviation accidents
Work-related accidents
Nursing home accidents
Defective product accidents
The firm has successfully represented children and individuals who have been injured due to the fault of others. Attorneys at the Rocky McElhaney Law Firm are trained to hold negligent parties responsible for their actions. For more information, contact the firm at 615-425-2500, or visit http://www.rockylawfirm.com.