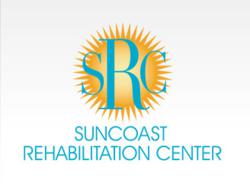 SRC changed me back to the person I was 10 years ago—only better. I was able to change my ways mentally and get rid of my drug cravings physically
Spring Hill, FL (PRWEB) December 17, 2012
A cheerleader, honor-roll high school student and beauty pageant contestant, Tiffany had a full and rewarding life with so much to look forward to. That is, until she started using alcohol and marijuana socially at parties, which sent her into a rapid decline. By 25 she had hit rock bottom; she was taking drugs such as Xanax, crystal meth and GHB (a designer drug with anesthetic properties). When attempts to keep her drug-free failed, Tiffany turned to Suncoast Rehab Center (SRC), a drug rehab facility with a 76% success rate, for a way to overcome her addiction and save her life.
Tiffany was not alone in her struggle. According to FOXnews.com, "heavy" marijuana use among teenagers is up 80 percent, with one in 10 teens reporting that they use the drug at least 20 times a month (1). The dangers of this "gateway drug" were frightening —opening the door to more powerful and highly-addictive amphetamines and barbiturates, and barring her from a normal life. Tiffany was in danger of losing her life and everything that was important. Her health and physical well-being was severely deteriorated, her newborn daughter was taken away from her by her family, and she had alienated everyone in her life who meant anything to her. She did find a way out—but not until after 10 years of failed attempts.
Throughout her years of addiction, Tiffany struggled with failed attempts to come clean via other rehab programs:
--2001: At only age 18, Tiffany was forced into a 21-day rehab center after being caught by police with Xanax.
--2002-2008: Tiffany continued to battle drug abuse.
--2009: Tiffany became pregnant and was forced to quit drugs. The day she came home from the hospital, she jumped right back into crystal meth, GHB and Xanax use, all the while attempting to care for her newborn, which she wasn't able to do so her baby was taken away.
--2010: At the request of her parents, the Intervention television show crew arrived to attempt to help Tiffany by getting her into rehab.
--Tiffany went in for treatment in California, but was given other drugs to stop addiction—which did not stop her addictive cravings but, according to Tiffany, actually contributed to them. Upon leaving treatment, she immediately relapsed.
After the unsuccessful attempt for sobriety in California, Tiffany's family, friends and freedom disappeared from her life—no one trusted her and she had lost everything. Her realization that she was literally being controlled by drugs and had no power of choice and the shock of a perpetual life of turmoil and despair that she was now living jolted her into realizing that it was time for a permanent solution so that she could truly be the person she wanted to be and get her daughter back.
It was then, in 2011, that Tiffany entered SRC's Florida rehab facility, and she remains drug-free to this day. SRC's medical team designed her treatment program to physically address the malnutrition created by her drug abuse, and the SRC counseling team tailored her therapy to help provide insight into the past and life tools for her to apply—all intended to help Tiffany confront life better, without reverting to drugs.
"SRC changed me back to the person I was 10 years ago—only better. I was able to change my ways mentally and get rid of my drug cravings physically. After 10 years of drugs controlling my life and my decisions, I regained control of my life completely." —Tiffany
Tiffany's stint through SRC's program lasted four and a half months. "I have my daughter back and I'm the mother I always wanted to be," says Tiffany.
With her newfound respect for life, Tiffany decided to apply at SRC to help others. SRC accepted her for training to learn to administer treatment programs to other addicts wanting to regain their lives. Her education at SRC has led Tiffany into a new life, one that matched her own willingness to be drug-free. Now clients often go to her for advice and assistance in their quest to get their lives back.
Tiffany's story is one of the many that depict the purpose of Suncoast Rehab Center—to get people off of drugs in a healthy, natural way and put them back in the driver's seat with the tools to remain drug–free and to succeed. "At SRC, we don't just get people off drugs," says Tammy Strickling, Executive Director of SRC. "Our goal is to bring every person who walks through our doors back to the way they were before they started taking drugs."
Treatment programs such as Tiffany's involve long-term residential treatment, including:
--Sauna detoxification that removes drug residues and toxins which cause cravings and relapse; and
--Life skills and cognitive therapy that get to the bottom of the addiction, discovering what caused the drug use in the first place.
Tiffany is one of many successful graduates from SRC. In addition to their result-driven programs, SRC was recently awarded a 100% performance rating by the Florida Department of Children & Families for the third year in a row.
About Suncoast Rehab Center:
Located in Spring Hill, Florida, with a 76% success rate, Suncoast Rehab Center provides long-term residential treatment, intensive sauna detoxification, life skills and cognitive therapy and counseling. Suncoast is licensed by the Florida Department of Children and Families, and was recently awarded a 100% inspection score for the third year in a row. Suncoast has a mission to educate youth and adults about drugs and the dangers of drugs, with the aim of preventing future drug use and abuse. Suncoast handles the physical deficiencies, weakness and problems created through drug use, without the use of additional drugs. Clients are helped to uncover the issues that led to their drug use through counseling, therapy and life skills that put the client back in control of his or her life and future. Suncoast's purpose in drug rehabilitation is to heal the whole person and give the person tools and education to remain drug–free. For more information, visit http://www.suncoastrehabcenter.com.
(1)Alvarez, Manny. Foxnews.com. May 2, 2012. "Teen drug abuse becoming an epidemic, must be addressed". http://www.foxnews.com/health/2012/05/02/teen-drug-abuse-becoming-epidemic-must-be-addressed/#ixzz2EJ3VN4hO