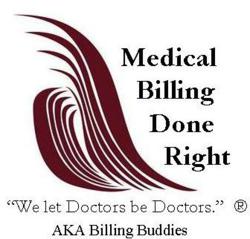 Perseverance is the hard work you do after you get tired of doing the hard work you already did.
Newt Gingrich
Minneapolis, MN (PRWEB) December 17, 2012
'Tis the season to educate all good (and bad) employees on the annual Medicare Fraud, Waste and Abuse training, and complete the attestation. The is required for Part C and Part D Medicare. Most healcare providers do not realize the number of Medicare beneficiaries that are opting into Part C plan causing Medicare Fraud, Waste and Abuse training to be necessary for virtually all healthcare providers.
Below are the two links needed to train staff members. They consist of a Podcast and a PDF file. When training is completed, complete the attestastion on the last page of the PDF and keep on file as proof of training.
Podcast and PDF: http://bitly.com/bundles/o_6e4r4vp8nr/1
Looking for an easier way to stay abreast of the changes in the healthcare industry? Use a billing service.
THE BENEFITS OF A BILLING SERVICE
1. Your current policies and procedures are reviewed and if necessary updated to be compliant to billing regulations.
2. You have seasoned employees to process your claims.
You will have ongoing research and development information for billing and policies.
3. It's LESS EXPENSIVE than in‐house billing.
Interested? We would love to discuss your options and
give you a quote. Call 952‐657‐7505 to setup a free consult.