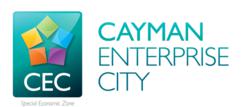 We have a mutual interest in attracting new business to the Cayman Islands. Our development efforts complement each other.
Grand Cayman, Cayman Islands (PRWEB) December 18, 2012
Among the thousands of people who lined the infield at the Plantation at Stono Ferry for the 19th running of the Charleston Cup horse race in Charleston, SC on Sunday, November 11, 2012 were members of a business development team representing Cayman Enterprise City (CEC) The Cayman Islands new Special Economic Zone and the Cayman Development Fund (CDF).
The two companies collaborated to promote the benefits of investing in the Cayman Islands and reached out to the genteel and affluent South Carolina market. More than just a horse race, the Charleston Cup is considered the social event of the season. Team members mingled and networked with the upper crust of Charleston society, and an estimated 19,000 spectators enjoyed a fun-filled weekend at the races in a backdrop of horse racing history.
"We have a mutual interest in attracting new business to the Cayman Islands," said Hilary McKenzie-Cahill VP of Marketing for Cayman Enterprise City. "Our development efforts complement each other and we target many of the same international markets, so it makes good business sense to work together for the common good."
Cayman Enterprise City, a knowledge-based special economic zone that launched in February 2012, is attracting industries to the Cayman Islands such as Biotechnology, IT & Technology, Media, Commodities & Derivatives, and Academia. International companies establishing in the Zone can take advantage of both Cayman's jurisdictional benefits of no income tax, no corporate tax and no capital gains tax, as well as the Zone's new business licensing model which offers unique concessions which include 5 Year Work/Residency Visas, exemption from import duties and a 10 day fast track set up process. CEC has gained great traction and already has 42 companies moving into the Zone with another 240+ in the sales pipeline.
The Cayman Development Fund, a closed ended Cayman Islands private equity fund, expecting good growth in the Caribbean Region and the Cayman Islands over the next decade, will invest in a mix of real estate, global equities, and infrastructure and development projects in the Caribbean, North, Central and South America. The fund will also act as broker for energy companies in Europe and the Caribbean, and act as broker to a number of countries seeking to re-finance their debt. The fund has an experienced team of Directors who bring considerable experience and name recognition to the project: Wilton McDonald II, Arthur Vann and Charles Schwab Jr.
"Many overseas investors who are legally able to base their businesses in Cayman attended the Charleston Cup to meet Fund personnel in relaxed conditions and explore the latest opportunities available through the CEC and the CDF," said Arthur Vann, Investment Manager, Cayman Development Fund. "Quite a few of those clients, and potential clients, already have an interest in a variety of equine activities so the occasion was very fitting."
Both CEC and CDF are innovative organizations with proactive growth plans, and both are committed to providing outstanding client service and a unique product offering. The Charleston Cup effort is only the first in a series of joint initiatives according to Hilary McKenzie-Cahill.
About Cayman Enterprise City
Cayman Enterprise City is a knowledge-based Special Economic Zone being developed in a state-of-the-art campus of innovative and sustainable architecture in Grand Cayman, designed to complement and respect the local environment. It will include: Cayman Internet & Technology Park, Cayman Biotech Park, Cayman Media Park, Cayman Biotech Park Cayman Global Commodities & Derivatives Park, Cayman Outsourcing Park and Cayman International Academic Park. International businesses establishing within the zone will not be permitted to trade in Cayman outside of the zone so they cannot compete with local businesses. Cayman Enterprise City was officially launched in February this year and is open for business. For more information call 1-345-945-3722, e-mail h.cahill(at)caymanenterprisecity(dot)com or visit http://www.caymanenterprisecity.com.
About Cayman Development Fund
The Cayman Development Fund, a closed ended Cayman Islands private equity fund, is seeking qualified investors (including high net worth and sophisticated persons) who have consulted with independent tax and legal counsel prior to making an investment into the fund. The fund is also in search for qualified agents operating in key markets who will be engaged on a strict commissions basis to assist with the marketing of the fund and expansion of current investor base. For further queries please contact the investment advisor Mr. Arthur Vann at caymandevelopmentfund(at)gmail(dot)com; or Cayman counsel at wmcdonald(at)finabcayman(dot)com. Alternatively you can contact the fund at info(at)caymandevelopmentfund(dot)com or visit http://www.caymandevelopmentfund.com.