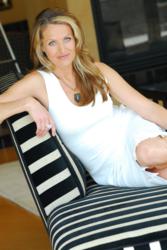 (PRWEB) December 18, 2012
The expanding Haute Design Network is pleased to welcome Kimberly Rider, of Kimberly Rider Interiors. Since 1998, Rider has been designing stunning spaces and forwarding sustainable initiatives through her work as both a designer and an author. Her understanding that sustainability can be achieved without sacrificing style or personal taste ensures her clients' personality and character are reflected in the design. The result is an inviting environment that is highly personal, comfortable, sustainable and practical.
About Haute Design Network
Haute Design Network selects interior designers that have displayed a high level of expertise and accomplishment in their field. This exclusive circle of leading interior designers is invited to bring their past, current, and future work to Haute Living readers. Kimberly Rider and her colleagues are featured on Haute Design Network's comprehensive website as exclusive interior design professionals, along with daily blog posts, articles, and up-to-date reports related to design, real estate, and luxury. All this and more may be accessed by visiting http://www.hautedesignnetwork.com.
About Kimberly Rider:
Whether creating beautiful interiors, designing custom furniture, or writing about eco-living, Kimberly proves that sustainable design and good design are one and the same.
Kimberly is the author of Organic Baby: Simple Steps for Healthy Living, a guide to creating a toxin – free home for children, as well as the Healthy Home Workbook, which offers tips on incorporating ecologically sound design into your home. She has also appeared as a featured designer on two HGTV programs, offering her expertise on home interiors and landscape design. Kimberly specializes in branded commercial spaces, eco-event design and high-end residential design. With a client list ranging from rock stars to eco-entrepreneurs, spas and venture capital headquarters, Kimberly Rider Interiors approaches each project with an intuitive sense of a client's needs and goals. A background in real estate, jewelry design, industrial design and fashion has bolstered Kimberly's ability to create multi-layered spaces with meaning and ambiance.
AWARDS AND HONORS
Kimberly Rider Interiors received the Sustainable North Bay award in 2011 from Assemblyman Jared Huffman. She is a certified Green Building Professional, HGTV guest designer, author and has been designing spaces for clients since 1998.
To Learn More: Visit Kimberly Rider's Haute Design Network Profile
http://www.hautedesignnetwork.com/designer/kimberly-rider-interiors/