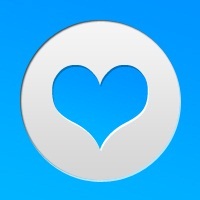 People either want new skills to change career, or to improve their skills to increase their job prospects, or quite simply get the skills to get a job.
Mark O'Donoghue, Managing Director
(PRWEB UK) 19 December 2012
Lovemycourse.com – the UK's online course booking service – has analysed the thousands of courses booked this year and found the most popular courses taken were for jobs and careers. In London, the most popular work-based courses were in first aid in the workplace as well as IT-related courses, like website development and database skills including SQL and Oracle. Teacher training, particularly for primary schools but also teaching English as a foreign language (TEFL) received many London bookings too. Business related courses were widely taken in London, including bookkeeping, starting your own business and business planning for people interested in learning how to make a go of it on their own. On the practical skills side, the most often booked London courses were in the areas of plumbing and DIY.
The work-based bias was also the case in the Midlands with health and safety courses being popular as well as caring courses such as counselling and social work. In both Scotland and Wales the most frequently booked courses were in door management (night club bouncers) and lovemycourse also saw bookings for security training going up, such as how to use and install CCTV.
Lovemycourse is already the biggest database of courses available to book online and it continues to grow. Although lovemycourse has 22,000 courses covering everything from painting and baking, to beauty and bookkeeping, it is interesting that this year so many work-based courses were booked, perhaps reflecting the state of the economy.
Managing Director of lovemycourse, Mark O'Donoghue commented: "Given job insecurity and levels of unemployment it is not surprising that 2012 was the year of the career course. People either want new skills to change career, or to improve their skills to increase their job prospects, or quite simply get the skills to get a job. Even the more seemingly fun-based courses which were booked, like cake baking, massage and personal training could well be about getting a skill which will earn you money. Our job at lovemycourse is to give people choice and make it easy to book and we're pleased we've achieved this."
Next week, lovemycourse will be releasing the results of their survey to find out what people plan to learn in 2013 – will people still be choosing to focus on their career? Or will New Year's resolutions have an impact on the subjects people want to learn?
For information on the most popular courses booked in your area get in touch! jade(at)lovemycourse(dot)com