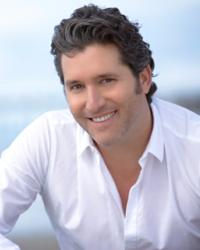 Malibu, California (PRWEB) December 18, 2012
Chris Cortazzo, the prominent real estate agent in the Malibu market, continues his relationship with the prestigious Haute Living Real Estate Network. This exclusive circle of leading real estate agents is invited to bring opulent estates and luxury properties to Haute Living readers. As #1 Real Estate Agent in Malibu from 2000-2012, it is evident that Cortazzo is the go to agent when looking to buy or sell a home in Malibu. A savvy negotiator, he welcomes challenges and prevails, creating lasting trust and friendships with his clientele . Haute Living Magazine is proud to feature Cortazzo as the exclusive Haute Living Real Estate professional for Malibu, CA.
About Haute Living Real Estate Network:
Haute Living Real Estate Network specializes in selecting top real estate professionals, creating the most prominent directory for exclusive listings. The network website is an online destination for all things real estate-related and features daily blog posts providing up-to-date news on affluent markets and real estate developments. Access all of this information and more by visiting http://www.hauteliving.com/hlrn.
About Chris Cortazzo:
Chris Cortazzo is affiliated with Coldwell Banker in Malibu, California. His familiarity with the area is unmatched; he was born in Los Angeles and lived his entire life on Point Dume in Malibu. Cortazzo is a highly respected real estate agent, as he has continuously provided superior level service to all of his clients.
Cortazzo has won numerous awards including #1 Real Estate Agent in Malibu from 2000-2012 and was named #1 Coldwell Banker Agent nationally and internationally for 2010 and 2011. He has also been the winner of the Society of Excellence award for the past 12 years.
Chris continues to adapt and excel in today's challenging economy providing an invaluable service to his clientele. Reinforcing this are his current 2012 year-to-date sales of over $170,000,000 with an additional $42,000,000 in escrow. Cortazzo's career sales of more than 1.8 billion since 2000 are a testimony to his steadfast worth ethic and exceptional people and business skills.
To Learn More: Visit Chris Cortazzo' Haute Real Estate Profile http://www.hauteresidence.com/member/chris-cortazzo/