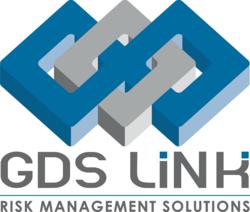 Dallas, Texas (PRWEB) December 19, 2012
GDS Link, a global provider of customer-centric risk management and process automation solutions, announced its integration with Giact System's gVerify™ service which allows for real time verification of checking/savings account data, helping clients enhance their risk assessment processes when transacting with new applicants or when purchasing a product or service.
"We continue to seek out data sources that can bring value to our clients' risk management processes," said Paul Greenwood, president of GDS Link. "Turning data into knowledge is a key strength of our risk management solution set, DataView360®. Understanding how an applicant uses their checking account can provide additional insight into how they might perform on future offerings and gVerify™ from Giact is a proven source to secure such data," continued Greenwood.
"gVerify™ assists businesses in protecting themselves against costly financial losses by strengthening their ability to identify possible fraudulent transactions and establishing a more predictive snapshot of an applicant," stated Melissa Brown, CEO of Giact. "By leveraging national coverage of both positive and negative status information as contributed directly from financial institutions and national databases, the gVerify™ service assists our clients in reducing the risk of loss. The gVerify™ service is a powerful tool that helps improve our clients' risk management processes and we see the relationship with GDS as a way to extend our reach into various markets," continued Brown.
The Connector Library enables GDS Link's clients the ability to more rapidly leverage a robust set of data sources in support of their risk management processes. The flexible system design allows for rapid integration with existing systems. Clients can leverage GDS Link solely for data access, or incorporate the data with their implementation of DataView360. DataView360 was architected to derive continued value from financial institutions' investment in legacy applications while also delivering enhanced functionality and flexibility to the risk management community.
About GDS Link LLC
GDS Link, LLC is a global provider of Risk Management Solutions and Consulting Services for multiple verticals within the financial services industry including credit card, auto, alternative financial services, business leasing and specialty lending. Our offerings are also utilized in the retail, utility and telecommunications sectors. Our industry leading solutions can support financial institutions across the entire credit lifecycle of their customer from credit initiation through collections and recovery. Its core offering, DataView360® and add on solutions can be used for process automation, application processing, decisioning, portfolio review, optimization, scorecard model development, implementation and monitoring. Our global staff is comprised of individuals with a wide range of credit experience having worked for multiple financial institutions, software companies and data bureaus.
For more information on GDS Link or its solutions, visit the company at http://www.gdslink.com.
About Giact Systems
Giact Systems is a privately held company founded in 2004 by a team of experienced business and technology leaders. Our services provide your company the ability to accept payments with confidence. Giact delivers a powerful and comprehensive set of flexible and cost effective risk management services that reduce financial risk and improves your profitability. Our unmatched reliability, global compatibility and a company vision that is focused on the needs of our customers are the reasons Giact has become a leader in the verification industry.
For more information, visit Giact Systems