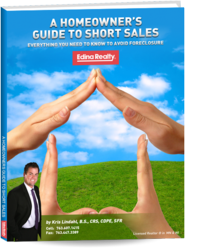 I can't help but feel compelled to support the teachers, the kids and - most importantly - the families that unexpectedly lost a loved one
Blaine, MN (PRWEB) December 17, 2012
The Edina Realty agent Kris Lindahl has posted a Facebook status about the Newtown, Connecticut tragedy and will donate three dollars for every 'like' the status receives to the Newtown Youth and Family Services.
Kris Lindahl writes on his Facebook page,"My heart breaks for the Newtown, Connecticut community after the devastating event. I can't help but feel compelled to support the teachers, the kids and - most importantly - the families that unexpectedly lost a loved one. They are now painfully grieving when they should be celebrating the joy and happiness of the holiday season."
Go to Kris Lindahl's Facebook page to friend him and like the status about Newtown. The status already has 270 likes. Kris Lindahl holds several charity event donations on his Facebook page every month so he encourages anyone and everyone to 'friend' him in order to participate in the Newtown charity event and many others like it.
For real estate information call Kris Lindahl and the Kris Lindahl team at (763) 607-1415. Visit the Kris Lindahl real estate website and the Minnesota Short Sale Calculator website.