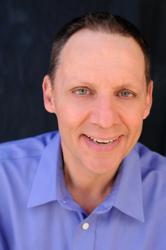 "[Mark Schiff] is one of the funniest, the brightest, the best stage comics I have ever seen." Jerry Seinfeld
Lone Tree, Colorado (PRWEB) December 18, 2012
The Chabad Jewish Center of South Metro Denver will hold its second annual "Big Event" fundraiser on Saturday, January 11, 2012, 7:30 pm at the Lone Tree Arts Center, 10075 Commons Street, Lone Tree, Colorado. This year's event will feature a live performance by comedian Mark Schiff, hors d'oeuvres, desserts, a full bar and a silent auction.
Mark Schiff has headlined in all the major casinos across the country and has appeared numerous times on the Tonight Show and Late Night with David Letterman. He has had specials on HBO and Showtime, and has been the featured act at the Montreal Comedy Festival. Schiff has guest starred on Mad About You and Empty Nest, and was a writer for The Roseanne Show. Jerry Seinfeld called Schiff "one of the funniest, the brightest, the best stage comics I have ever seen."
The Chabad Jewish Center serves the communities of South Metro Denver providing state-or-the-art early childhood programs, adult education, and community and family services. Funds raised at Chabad's "Big Event" will benefit the Center's Garden Preschool early childhood learning program, Hebrew School program and The Friendship Circle of Colorado, a program that matches area teens with special needs youth to provide in-home, one-on-one peer mentoring and social/recreational opportunities. Chabad is open to Jewish people of all denomination and does not charge membership fees.
Tickets for the Big Event are $54 per person; $100 per couple. The Center is seeking event sponsors at various levels: Gold $1,000; Platinum $500; and Silver $180. To purchase tickets visit http://www.denverjewishcenter.com. To become a sponsor call the Center at (303) 792-7222 or email info(at)DenverJewishCenter(dot)com.